Custom software development services are highly in-demand in this fast-paced digital landscape. Adding a personal touch to the software for the end users has always proved fruitful for entrepreneurs and business owners. Thus, people are more inclined toward investing in building custom software applications for their businesses.
This article will briefly explain what custom software means, how it differs from commercial software and the key benefits of opting for custom software development services.
So without further ado, let's get started!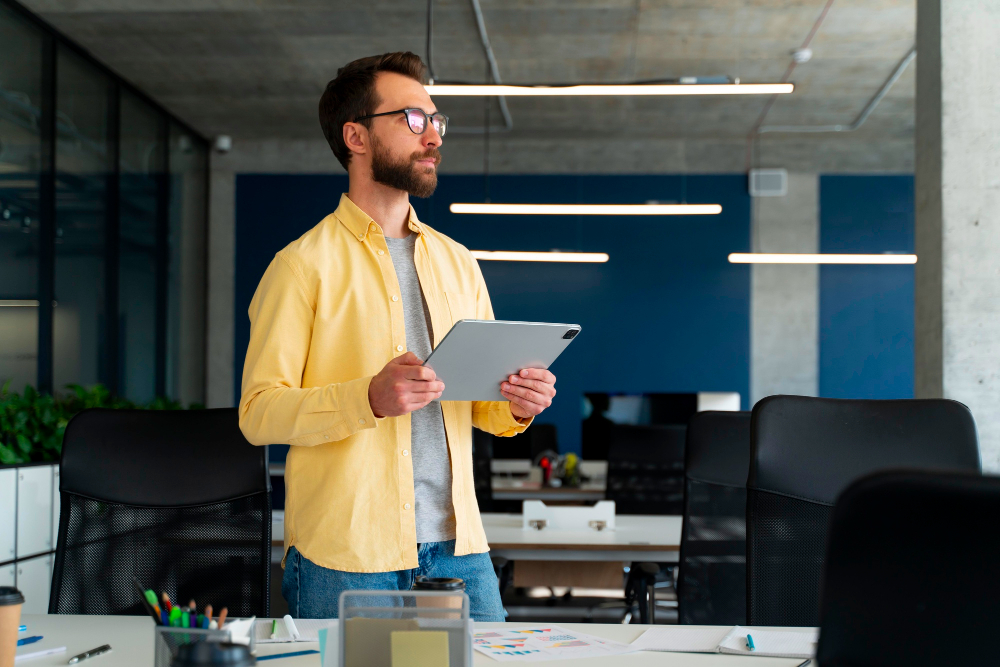 What is a Custom Software?
Custom software is a software application designed to fulfil the specific needs of an enterprise. It helps streamline fundamental business operations, enhance efficiency, and boost organizational productivity substantially.
Where commercial software applications like Microsoft Office and antiviruses are designed to cater to the general needs of the public, custom software applications are more directed toward helping businesses overcome specific problems.
Custom software can be:
A Content Management System (CMS) that helps create, edit, delete, store, and publish content on the internet
A mobile app for a fashion store that helps customers order clothes and accessories online
An inventory management system that helps optimize production standards
A Client Relationship Management (CRM) software that enables customers to interact more effectively
Difference between Commercial Software & Custom Software
Commercial software applications are readily available at a subscription-based model, while custom software is designed and developed specifically for an organization.
Both commercial software and custom software applications have their own perks and benefits. However, custom software outshines commercial software in terms of features and functionality.
Want to know which one is right for your organization? Here's a brief breakdown:
Flexibility
Custom software applications are tailored to organizational goals and objectives. Commercial software, however, may not fulfil all your requirements.
Custom software development follows a clear roadmap from the project's initiation to deployment. This roadmap is created after several meetings between stakeholders and project managers to ensure the maximum efficiency of the project. Thus, custom software applications are the clear winner in terms of flexibility.
Cost
Commercial software applications are available in the market for a minimum monthly or annual subscription fee. On the other hand, a custom software application goes through several design and development stages to be made available for public use.
Unlike commercial software, it requires a substantial capital investment ranging from thousands of dollars to even millions. Thus, opting for commercial software sounds more reasonable if most of your needs are met with it and your company does not have strong finances.
Scalability
Commercial software applications do have multiple subscription models for users to choose from, depending on their needs. However, these options do not offer enough room to scale compared to custom software.
Forward-thinking businesses that continuously seek to innovate can't rely on commercial software solutions. Thus, it's wise to switch to custom software solutions if innovation and disruption are the core values of your business.
Privacy
Custom software applications offer more privacy and security compared to commercial software. Commercial software applications are available to the general public, attracting hackers and intruders to steal confidential information from their databases. On the other hand, custom software is designed and developed for the specific use of an organization.
Unlike commercial software, it's not made publicly available to the general public. Thus, businesses that deal with confidential information should opt for custom software development services.
Types of Custom Software Applications
Custom software applications are generally divided into the following two categories:
Enterprise Software Application
Enterprise software applications include all sorts of software used for industrial work. It can be a CRM, CMS, or even an employee management system.
On-demand Mobile Applications
On-demand mobile applications include everything from ecommerce mobile applications to general mobile apps. In order to build an on-demand mobile application, you need to hire a software company that offers Native or flutter app development services.
Benefits of Using a Custom Software
Here are the five most crucial benefits of using custom software for your enterprise needs:
Fully customizable tailor-made solutions
The term "custom" refers that the software is designed specifically for your business needs. This one is the most obvious yet greatest benefit of custom software, irrespective of the size and the type of your business.
Having customized software based on your industry has all the necessary features and functions you desire. You can hire any expert custom software development company to design a fully-customizable software based on your requirements.
Competitive advantage over other businesses
Having customized software gives an extra edge to your business over other competitors. Yes, with "off-the-shelf" software, you can easily attract a wide range of customers to your business. However, with tailored software, you can gain a substantial competitive advantage compared to other business rivals.
Simple and efficient integrations
Perhaps, you have already developed plenty of software to cater to different business needs. Though, at times, you may find integrating those existing software programs challenging. Therefore, it's best to develop custom software entirely from scratch. In that way, integration would be much easier and more efficient.
Offer reliability and high-end security
Another greatest advantage of having custom software is that it provides reliability and high-level security. Ironically, the biggest problem most company owners encounter is losing the company's essential information and consumer data. In this regard, custom software is all that you need. With customized software, you can go for data protection technology. In that way, you can protect all the essential data easily.
Helps save costs in the long run
Apparently, off-the-shelf software is more economical than custom software. However, custom software is more cost-effective in the long run. The reason is that custom software is specially designed considering your business needs. Ultimately, it saves you going through making monthly payments on the SaaS model.
Wrapping Up…
Opting for custom software development can give businesses an unfair advantage over the competition. If you're a future-oriented business looking to outshine your competition, switching to custom software should be your go-to choice.