Winter holidays are just around the corner, and the busy season will not be long in coming either. If you are a marketer, creator, or business owner, the holiday cheer will come only after you complete all related tasks, from planning marketing campaigns to creating corporate greeting cards.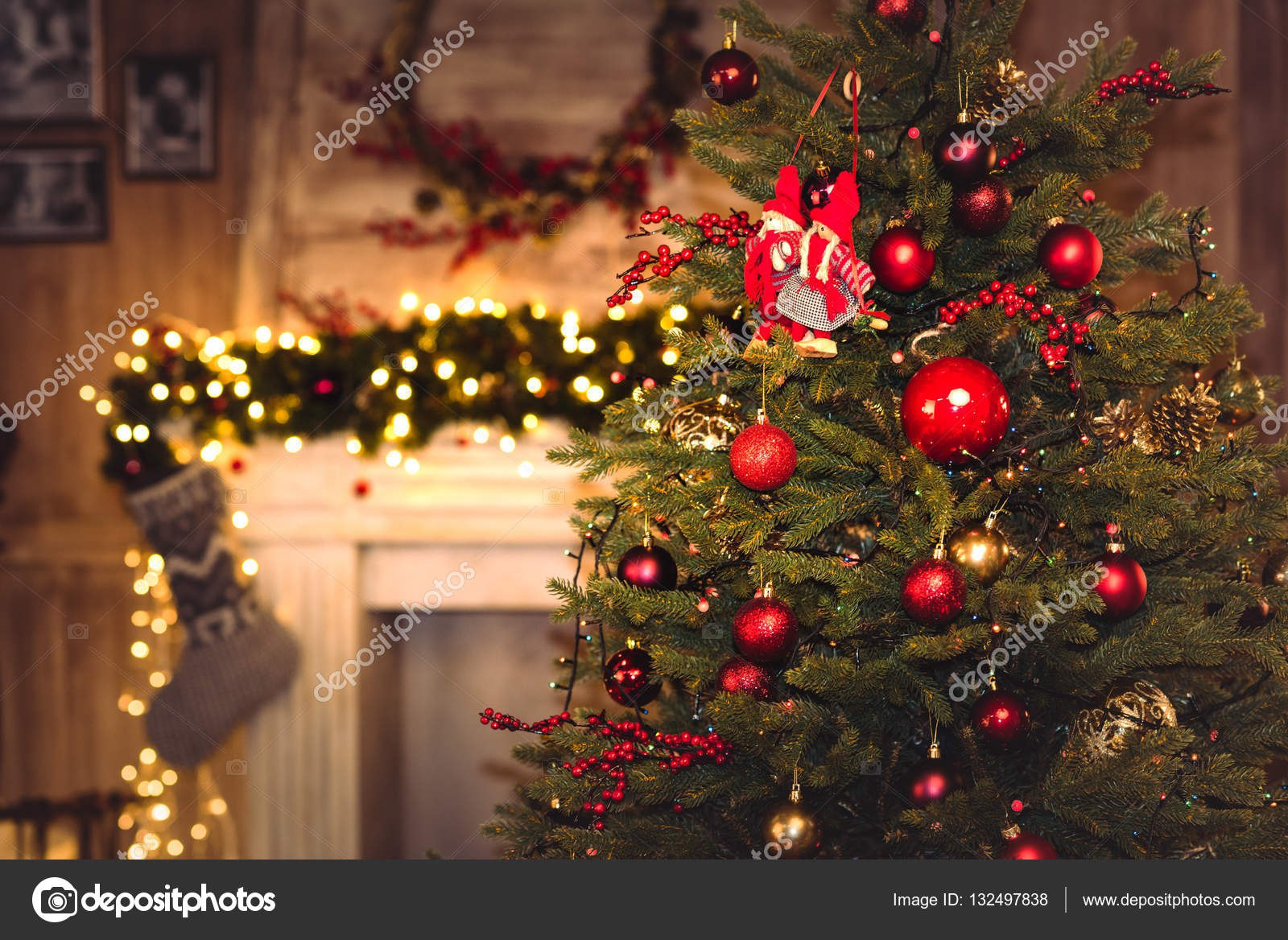 We've brought together the ten best things to do before Christmas that you can use as ideas for your Christmas-related projects, be it a marketing campaign, blog post, tutorial, or invitation to a workshop. So, move further and consider a list of cozy visuals suitable for different holiday projects.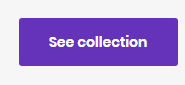 10 Things to Do Before Christmas 
1. Decorate a Christmas Tree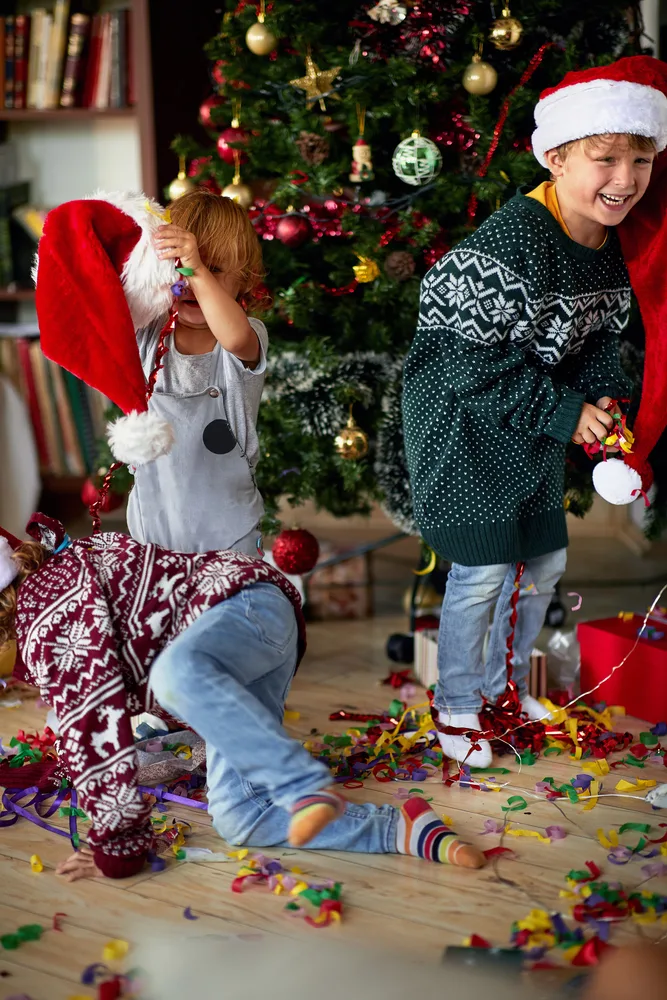 What's Christmas without a Christmas tree? While pre-decorated trees are becoming more popular due to their convenience, there is nothing better than doing your own decorating. Other than that, it is a great chance to spend time with your family, fooling around with the kids or twittering with your wife or husband. Pictures with people decorating a tree look warm and cozy and can be used for sponsored posts on social networks. 
2. Watch Some YouTube Tutorials on Gifts Wrapping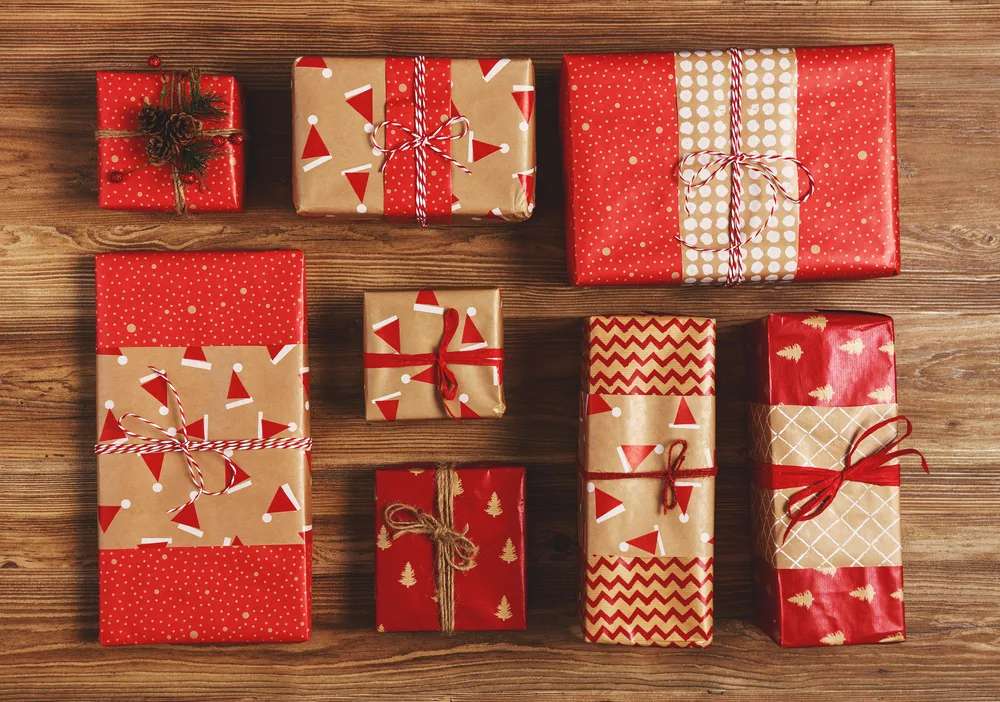 Hand-wrapped gifts in fancy paper with decorative ribbons tell a lot to the person you want to give it to. First, you might have thought about him or her while choosing wrapping paper and its color to make sure the recipient likes it. Second, you've spent time wrapping the gift, which says the person means a lot to you. If you've decided to share the tutorial on gift wrapping on your blog or social media, you can use the listed picture.
3. Make Gingerbread Cookies

Gingerbread cookies are traditional snacks for Christmas time. Kids like to help moms and grandmoms make cookies and eat them right away. Other than cookies, you can also build an entire gingerbread house. Whatever option you choose, either will help you get into a festive mood. If you have a culinary blog and want to share recipes for cookies, you may need pictures for the header or banner, like the listed one, or use it in your Christmas marketing campaign. 
4. Warm Up with a Glass of Mulled Wine at a Christmas Market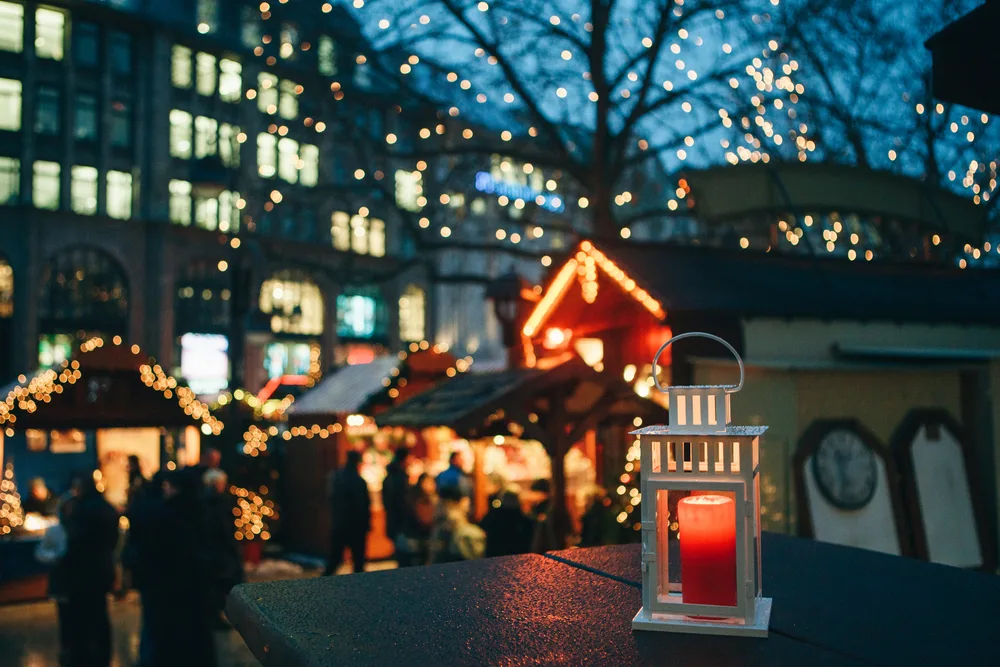 If you've ever been to a Christmas market, you should know it isn't complete unless there is mulled wine. The winter temperatures fall way low, and there might be nothing better than a glass of mulled wine to warm up while outdoors. Apart from that, the atmosphere at the markets is truly festive — many burning lights and people smiling at each other are all around. Christmas market photos can be a good fit for your blog or newsletter.
5. Decorate Your Entrance Doors with Festive Wreaths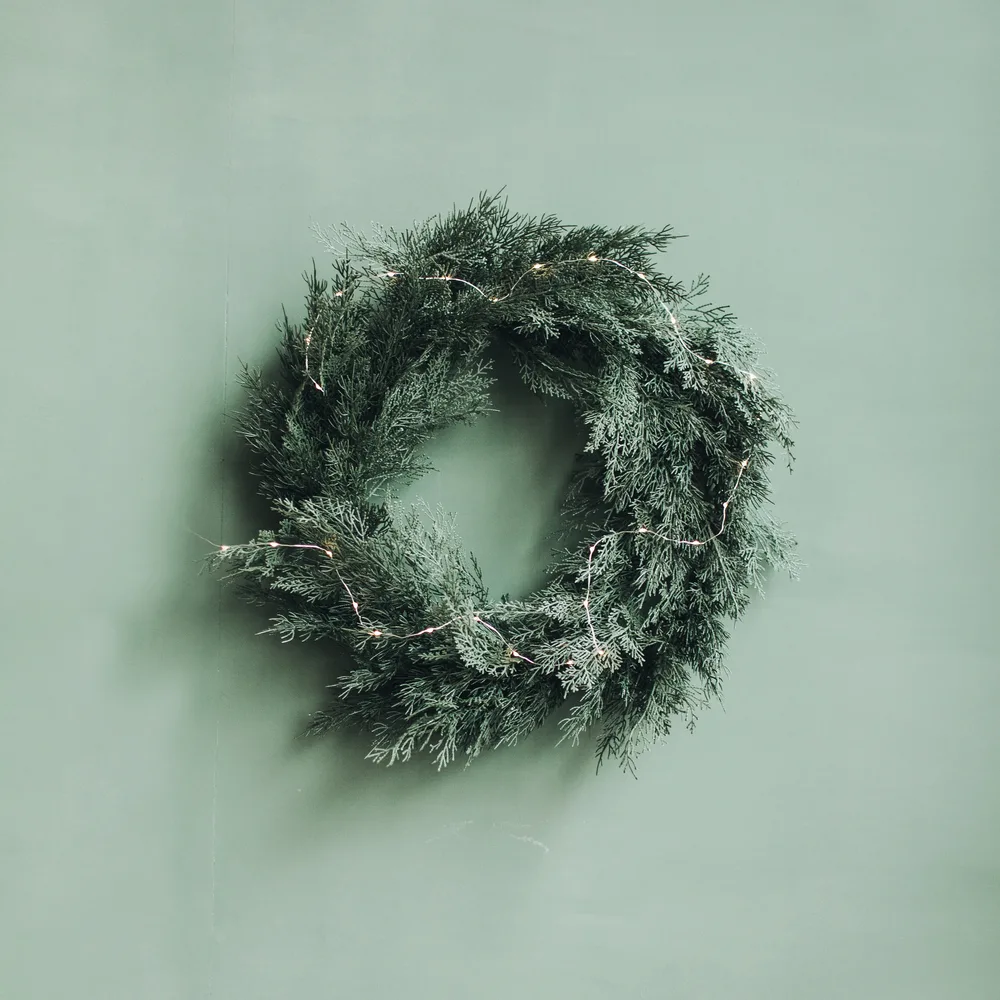 While the Christmas tree is inside the house and few can see it, a wreath is what everyone can admire while passing by. So, hanging it on the door will not only warm your heart during the winter holiday but will also make other people smile. It is high time to create one more tutorial on making wreaths for your clients or arrange a workshop or team-building project in your company. For the header image of the tutorial, you can use pictures like the one listed here.
6. Send Hand-Made Greeting Cards by Mail

Do you want to encourage your audience to impress their friends or family members this coming winter holiday? Send them an idea for a greeting card. It may even be postcards they create by hand. These days, when people are used to communicating via the Internet and using gadgets, a postcard with a handwritten wish is out of the ordinary. This is where you can provide a service for sending cards or make a selection of cool greetings, arrange to send letters to Santa, etc. In any case, you can use the listed illustration. 
7. Go for a Stroll in the Evening 

Walking the streets after a long work day can make you feel better and more relaxed. Among other things, it is an aesthetic treat for the eyes, because the city is littered with lanterns that add to a festive mood. Pictures of a wintery city at night are universal and can be used for different projects. 
8. Add Coziness to Your House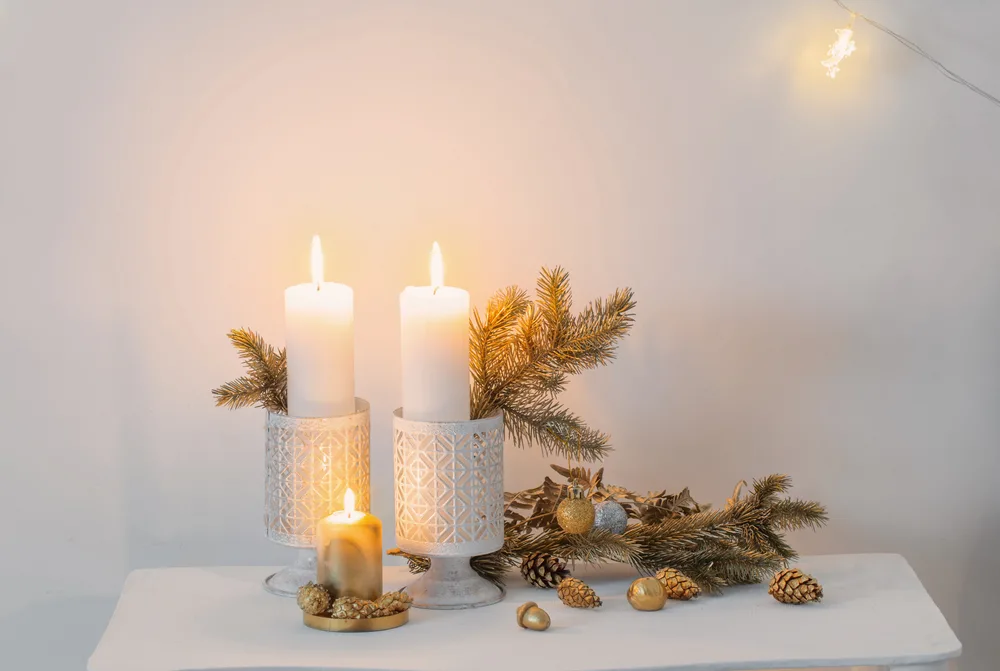 After decorating a Christmas tree and the entrance door with a wreath, let's get to the rest of the house. You can share decoration ideas with your audience, suggesting placing candles in all rooms and lighting them in the evening to bring a holiday atmosphere into their homes. Use this picture to better illustrate the idea. 
9. Go for a Winter Photo Shoot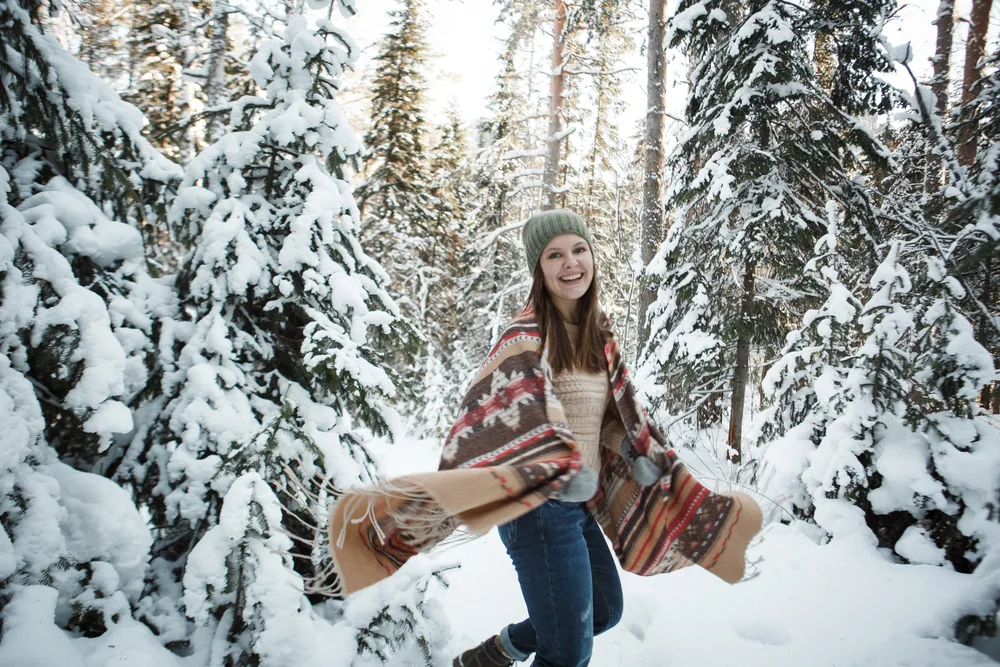 Encourage your audience to have a winter photoshoot with their friends or family. While taking pictures walking down the streets or somewhere in the snowy forest, they'll have much fun and see how simple things can make them feel happy. Use the listed picture to get your audience into a festive mood. 
10. Create a Wish List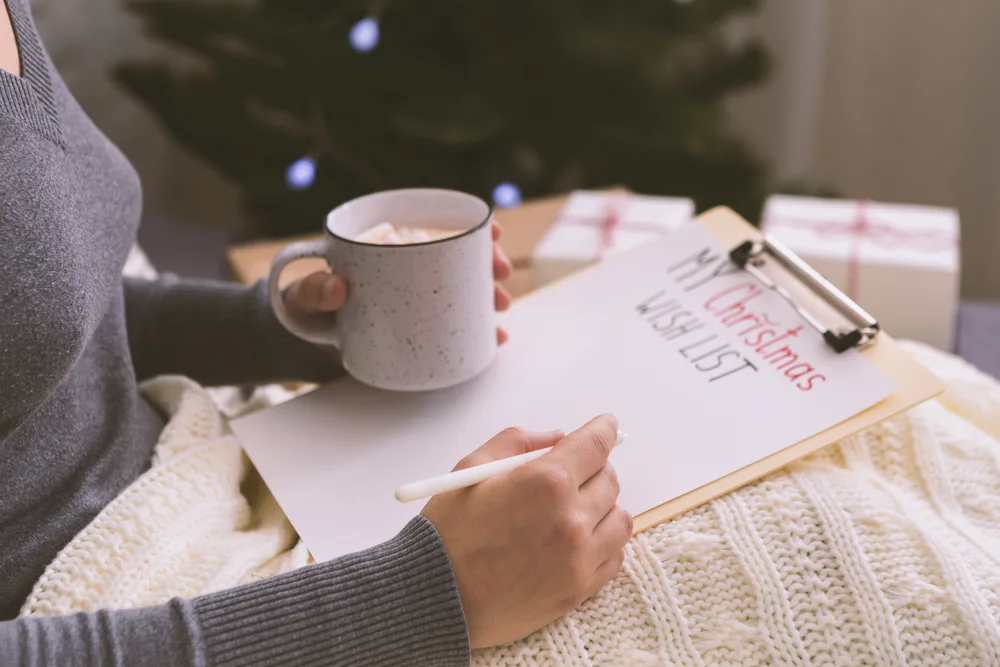 Can there be anything better than to get a gift you've always wanted? But it sometimes happens that the person doesn't guess right and gives you something you already have or won't use in the future. Remind everyone on social media about the importance of asking their close people to create wish lists and share them with friends and family. Doing so will make their lives easier and still leave people a chance to be surprised. 
Closing Words 
Other things you can do to create a festive mood is to put on some Christmas music (jazz would be perfect), make cocoa, get into a warm, cozy blanket, and take a look at the full photo collection on Depositphotos. Using these pictures will make your project stand out and attract as many people as possible.