When creating a marketplace service the greatest challenge isn't to make a site or an app itself, but to transform it into a demanded resource to generate profit. With a big number of people selling the items via your eCommerce marketplace, you'll find many buyers. On the contrary, only when having lots of buyers you'll manage to attract sellers who'd like to provide their goods/services through your site.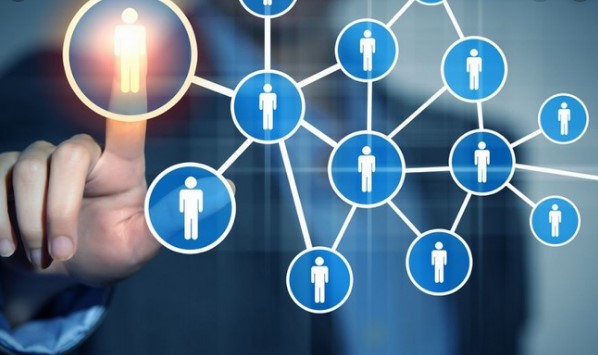 Tips to strike a supply-demand balance
Take advantage of your expertise. Peer-to-peer business isn't only about selling & buying. Allow your knowledge and skills to guide you to define your market area. Knowing your target demographics will ensure your platform popularity;
Comply with customers' requirements. You shall take care of both groups of users: those who provide goods/services, and those who wish to get them. Your objective is to meet the demands of those audiences to keep them satisfied;
Consider carefully the transaction mechanism. It has to be simple, straightforward and, obviously, safe. The procedure shall include only the necessary actions and nothing extra;
Decide who to start with. The key groups of your clients expect certain personal touch, then you need to choose who you're attracting first – purchasers or sellers?
Be prepared to invest funds in marketing. It's not cheap, but essential. When holding a strong position in the market, your reputation is excellent, and your sought-after website together with the application make a decent profit;
Be sensitive to what your users say. Find time to provide your feedback to your customers' comments, responding fast and polite.
The ideal p2p solution parameters
Let's figure out what functionalities a perfect peer-to-peer resource shall provide:
distinctive and one-of-a-kind design;
catalog of items available;
push notification system by means of SMS or emails;
interactive feedback;
convenient navigation;
forms to place orders;
enhanced searching engines;
products basket;
secure payment gateway;
items comparison;
price calculator.
When you create an online marketplace find a way to implement the above-mentioned.
Peer-to-peer website and app building
We shall distinguish the fundamental aspects to give consideration to.
First of all, well-designed navigation shall assist your users in finding the desired. Due to the fact that customers apply all possible gadgets to browse – smartphones, home computers, tablets – the responsive design shall display your marketplace in the best way on every device.
Furthermore, you won't succeed with no user-friendly interface. You might require the assistance of UI/UX professionals to achieve the most optimal outcome. Few entertainment elements shall serve to attract more customers by diversifying certain processes – say, items selections – with game components.
The feasibility of implementing given parameters is subject to the development technique you apply. Thus, we shall discuss the available options to select from when designing your p2p software, both web, and mobile versions.
Development alternatives
# Building from scratch
Due to the fact that the usage of templates isn't an option here, you might require the assistance of experts. Nonetheless, the given variant is the right approach for implementing valuable features mentioned earlier to end up with a unique solution.
Pros of the approach:
uniqueness;
flexibility;
original design;
impressive load resistance;
possibility to add everything you'd like.
Cons of the approach:
the necessity to employ professionals;
high cost;
significant time-consuming.
In the overall, such development represents the most favorable technique to come up with a sophisticated and innovative peer-to-peer site.
# Already-made platforms
Another approach to make a digital marketplace resource is by means of open-source solutions. Thus, you'll significantly reduce expenses and the time required, however, don't expect to receive a unique product at the end.
Sharetribe represents one of mentioned instruments. When making a platform similar to Airbnb or Etsy, that would be the right choice, since given open-source tool will allow you to install valuable functionalities, for instance, listing and multi-language.
Mayocat is another solution offering only basic parameters to start your digital business. Cocorico is a decent open-source means for service-offering websites, and it provides 3rd party payment processing, regulated sellers-buyers commissions, and the like.
Pros of the approach:
a resource will be easier to get launched;
less time will be needed for the site development;
the designing is rather affordable moneywise.
Cons of the approach:
lack of unicity;
complicated upgrading procedures;
the necessity to employ experts.
# Software as a Service
There's a great selection of SaaS services.
SaaS solutions for marketplaces building
Sharetribe provides great 24/7 customers' support, and its impressive security is ensured by means of SSL certificates. Marketplacer, in its turn, offers great Google Analytics and precious Finance Reporting. You might struggle a little bit to adjust it to your company needs, however, the platform is pretty trustworthy. Moreover, there's Near Me providing broad features with decent design tools which slightly increases development expenses.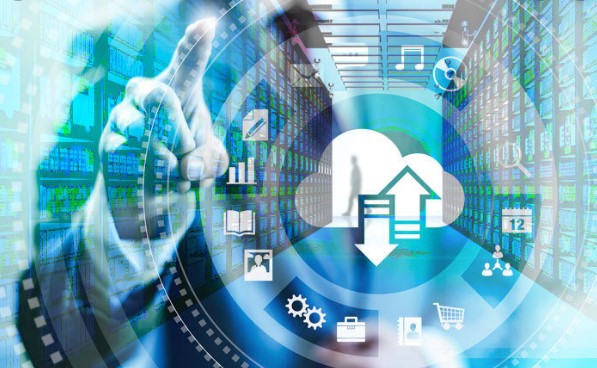 SaaS solutions for online stores building
After being insignificantly modified and adapted, they'll be appropriate for several-vendor marketplaces as well.
Being extremely in demand in the USA and Europe, Oracle Commerce ensures easy-to-use navigations and catalogs' managing. And there's also Demandware granting all required instruments to start the designing easily, but its payment tariffs aren't very stable, and the service implies particular sales limits.
Pros of the approach:
no need for hiring experts, since you can manage by yourself;
fewer expenses for tech support and system upgrading;
fast implementation.
Cons of the approach:
controversial security level with possible data leakage;
lack of uniqueness due to applying templates;
in-depth individualization or significant innovations aren't possible.
Summing up the SaaS application we'd like to emphasize that given technique provides a decent set of basic functionalities that keep constantly improving, thus, SaaS projects get enhanced as well. Though, such services won't assist with redesigning your digital marketplace in a way you'd like due to having particular technical restrictions and limited product selections. And, as you remember, open-source solutions, as well as developing from scratch, are capable to realize even the wildest dreams, both technically and design-wise.
Stages of development
It's essential to determine the key actions to carry out to design an e-business when applying open-source services or building from scratch.
Draw up the tech project. It's critical to identify your objectives, as well as tech characteristics of your web and app services;
Create a prototype to figure out your resource structure and to place various blocks properly;
Establish a design pattern – a visual scheme of the platform with decorative components and diverse animated effects;
Work on the layout to breathe life into static design turning it into a dynamic site;
Develop the service itself installing payment solutions, various functionalities, search engines, sorting systems, etc;
Test the final product to fix errors (if any) and to debug it.
This is it!
It's time to start your p2p marketplace development!