The internet has quickly become one of the most important resources of our day to day lives, especially in this decade. The internet has evolved from just being a tool for businessmen to send corporate emails and for young people to play games or listen to music and watch videos to a huge data resource connecting different parts of the world in an instant. Anything and everything is available on the internet now, starting from songs and movies to personal information and other sensitive information. Among this vast selection of utilities, one of the main resources of the internet which stands out is e-commerce.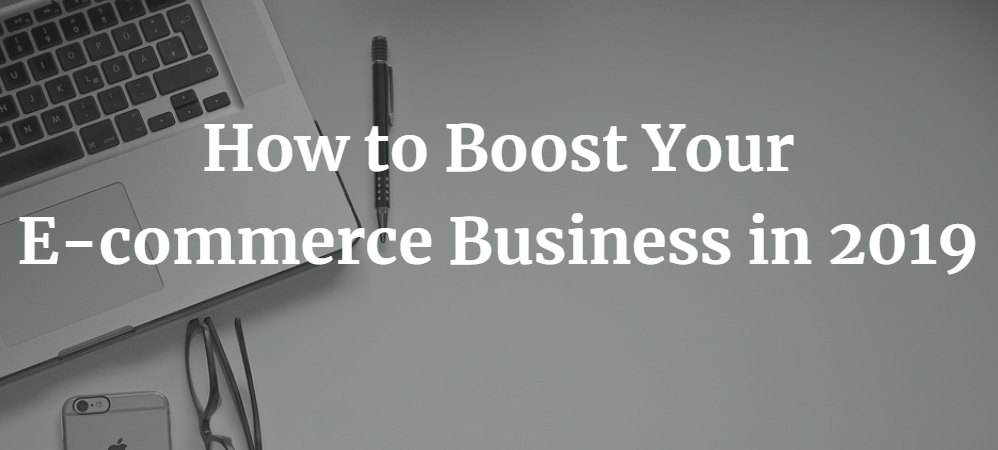 E-commerce has been around from the time of Ebay in the early 2000s, but it was restricted to the United States and some European countries, where people had affordable access to the internet. In the 2010s, with the availability of fast and affordable internet connection all around the globe, e-commerce started growing by leaps and bounds. This was also facilitated by the increase in usage of online banking facilities and credit and debit cards, making it easier for customers to make online payments.
Now, standing in 2019, almost all sectors of manufacturing and industry have an e-commerce presence in one form or the another, be it via their own websites or through subsidiary companies or even by selling their products on other, established online shopping portals. Everyone from small business owners to large multinational companies wants to reach across the globe and market and sell their products throughout the world, and e-commerce websites act in bridging this gap between different corners of the globe.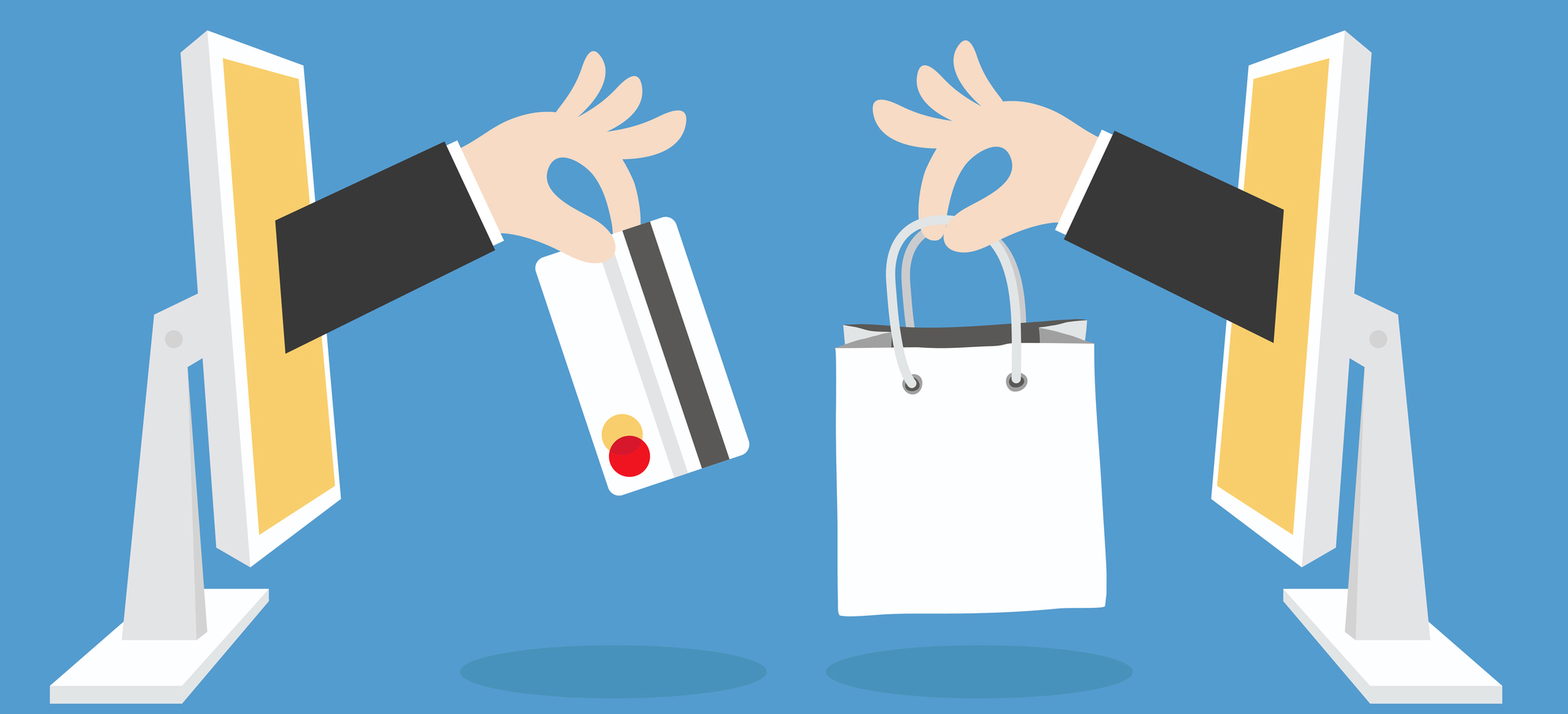 Image Source: Search Engine Journal
Before venturing out into the highly competitive world of e-commerce and online shopping websites, a few pointers should be kept in mind, as discussed below:
1) Websites and portals:
This is undoubtedly the most important resource when venturing into the world of e-commerce. Nowadays, most large multinational companies engaging in business of small personal products like fashion, lifestyle, accessories, electronics and other such brands maintain their own e-commerce portal on their home website as well as maintaining tie-ups with established online retailers like Amazon, Flipkart etc.
This requires a lot of resources like a separate data server for orders, shipping and handling facilities, maintenance of required inventory and a dedicated customer service provider for the e-commerce branch of the website. Although large companies can afford to do that, small start-ups and business ventures do not have the capital to maintain their own online retail portal or infrastructure. This is where largely successful e-commerce websites step in.
They can provide the platform for small business owners to showcases their products, and even help them with shipping and handling AMD everything else, in exchange of a fee. So, as a business owner, one should keep in mind the potential recurring costs it takes to maintain an in-house e-commerce platform, and choose to move ahead accordingly. In either case, online shopping websites provide a huge customer base to all businesses.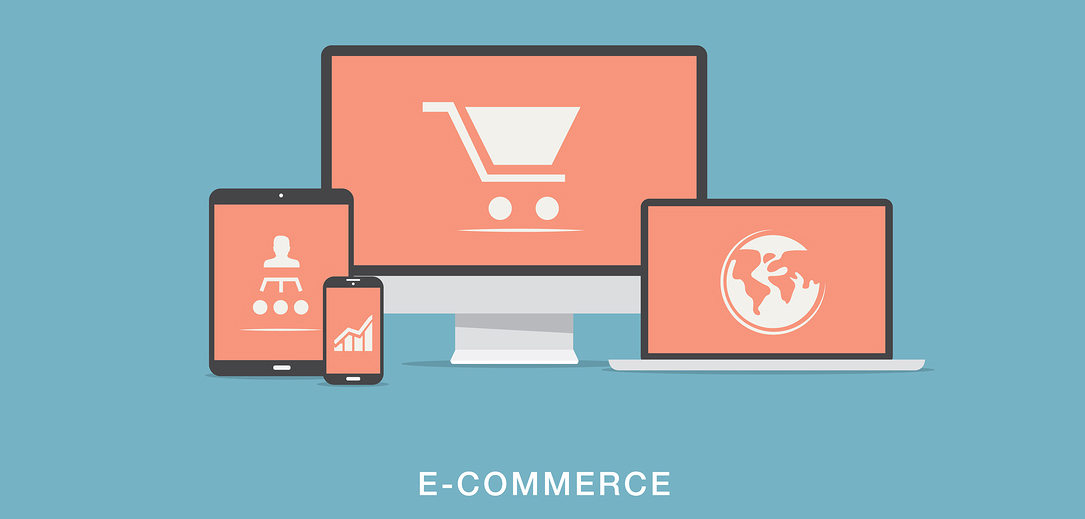 Image Source: HOSTPAPA
2) Product inventory:
Unlike physical stores, an online shopping website can take thousands of orders of the same product at the same time. As a business owner, it is essential to ensure that one's business has the requisite number of products in their inventory to meet the demand. Some products sell faster and more in number than others, and one should plan the manufacture and stocking of these products accordingly.
Additionally, with huge inventory, there comes the problem of storage and proper maintenance of inventory and keeping track of all the products. Even in this case, online shopping websites like Flipkart and Amazon come to the rescue of small business owners, by providing their own warehouses and auditing facilities to keep a count on their inventory.
3) Ease of business:
The biggest driving factor in the growth of the e-commerce domain is the ease of shopping it provides to the user. A person can order a product from the other side of the globe, all while sitting in his own home, via their laptops or phones.
The ease of business in this case starts with a user-friendly and easy-to-use interface of the online shopping website, so that potential customers can easily browse through the numerous options and select and buy anything without any hassle.
The comfort of payment should also be kept in mind, so businesses should be ready to accept payments in any and all forms, including netbanking, credit and debit cards, online payment wallets and even cash on delivery.
4) Dedicated customer service:
Contrary to popular belief, the work of a business owner is not done once the product or item is shipped from their warehouse. To satisfy the customer, the online shopping service should provide updated tracking details, and easy methods of addressing queries and complaints from the clients end. This makes the business-client relationship much more efficient, and ensures that both the business owners and the customers are happy and looking forward to the next sale.
Author Bio:
Ashwin Konat is the content strategist at QuickBucks Media – A Logically Driven Digital Marketing Agency in Canada. He is a tech savvy person and loves writing on technology and marketing. If not working, then you can find him at a gym shaking hands with iron.