Safety is paramount in all workplaces. With increasing awareness, organizations are putting in advanced measures to ensure the health and safety of their employees and premises. This includes hiring Occupation Health and Safety Consultants to coordinate health and safety systems in organizations.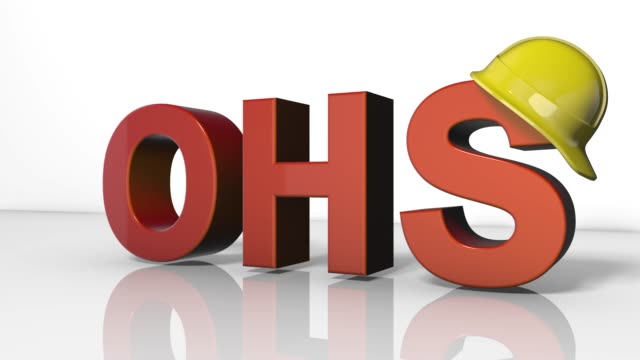 What is an OHS Consultant?
OHS consultants evaluate and monitor health and safety hazards and develop strategies to control and minimize the risks. They are employed across the public and private sectors and may also be self-employed.
OHS consultants inspect industrial establishments, restaurants, institutions, public facilities, municipal water systems, and other workplaces.
These consultants mostly work on-site to monitor compliance with safety norms and providing technical advice. They are certified through an intensive academic program and workplace experience in the industry/field of the individual's choice.
What are the duties of an Occupation Health and Safety Consultant?
The primary duty of OHS consultants is to promote safe and healthy working methods at the workplace. They make sure the entire organization is compliant with health and safety regulations in U.S.
OHS Consultants must also identify, record, and report safety hazards, workplace accidents and injuries, and other health issues. They are also tasked with investigating the accidents or injuries and identify the causes behind it. Once they identify the cause, they must also suggest remedial steps to avoid such incidents in the future.
Besides keeping an eye out for safety hazards and violations, OHS consultants also need to conduct health and safety training sessions periodically for workers and their supervisors. They are also entrusted with advising on rehabilitation strategies for workers who have met with accidents and enable their successful return to work.
An important part of the job as an OHS consultant is to develop health and safety plans and ensure compliance with State and Federal health and safety laws. They must also set-in-place procedures and protocols that direct employees how to act during cases of emergency or disaster.
What are the personal requirements for an OHS Consultant?
Strong administration skills, tact, and diplomacy are some of the personal traits that an OHS Consultant must have. They usually hold very good communication skills.
Honesty and integrity are an important characteristic of a good OHS Consultant. They must be discreet and respect the confidentiality and privacy of employees and the organization.
An OHS Consultant must be comfortable working alone as well as in a team.
What are the educational requirements for an Occupation Health and Safety Consultant?
To become an OHS Consultant in the US, you need to have a formal OHS certification.
Here is how you can become an OHS Consultant:
Enrol for a Bacherlor's Degree in the physical sciences or in the fields of ccupational health, industrial hygiene or health physics. The Embry-Riddle Aeronautical University–Prescott in Arizona, Montana Tech of the University of Montana and Pittsburg State University have some of the best OHS courses in the country.
Once you complete your Degree, you need to acquire on-the-job experience as an OHS consultant in any industry, for a minimum of 4 years. Before you start work, purchase Professional Liability Insurance. Given that the success of your consulting depends on how closely the client follows your advice, there is no way you can guarantee a perfect outcome. The Professional Liability Insurance indemnifies you against any legal damages that arise out of claims for wrong advice and negligence.
After completing 4 years of work experience, you become eligible to take up your Certification course as an OHS consultant. You can choose to participate in the additional training programs provided by the Occupational Safety and Health Administration (OSHA) to deepen your expertise.
Once you are Certified, you are required to maintain your certification by making an annual payment to the Certifying agency. Once every 5 years after the initial certification, you must achieve 25 recertification points by completing any of the mandated activities.
After this, you can choose to super-specialize through a Master's Program in courses such as chemical hazards evaluation, radiation detection, contaminant exposure control and so on.
What are some areas of specialization for OHS Consultants?
With experience and training, OHS Consultants can specialize in several areas like:
Occupational Health and Safety Officer
OHS Officers coordinate environmental, health, and safety systems in an organization. They assess health and safety risks, identify workplace hazards, and put the necessary controls in place to prevent or minimize the risks. They also provide technical advice regarding occupational health and accident prevention to workers and management.
With experience, OHS officers can become Auditors responsible for inspecting compliance with health and safety standards of the workplace.
Occupational Health and Safety Trainer
An OHS Trainer develops, designs, and conducts health and safety training. They may assess individuals as well as organizations as part of this training. OHS trainers may conduct training in a classroom setting or virtual training.
Dangerous Goods Safety Advisor
These advisors are responsible for the correct transportation, handling, and storage of dangerous goods or hazardous material. They are hired by US companies who ship materials to their overseas factories situated in Europe.
How do organizations benefit from hiring an Occupation Health and Safety Consultant?
Workplace accidents can be disastrous for an organization, considering the amount of time and productivity lost. Plus, there are additional expenses like health care costs, property damage, employee compensation costs, and employee morale.
Occupation Health and Safety Consultants come with many benefits like:
Saving costs by reducing workplace accidents and injuries
An OHS Consultant tracks and monitors injuries and accidents at the workplace. They can help put in appropriate measures to reduce health and safety risks at the workplace. These measures help reduce accidents, which, in turn, cut down insurance and employee compensation costs.
With health and safety measures in place, employees take lesser sick days which results in increased productivity. Better workplace management improves employee morale, increases staff retention, and reduces training costs for temporary workers. An OHS Consultant can help create a safe and secure work environment that is ideal for improving employee morale and productivity.
Better regulatory compliance
It is crucial that businesses comply with government rules and regulations regarding workplace safety. Without an OHS Consultant, there are high chances that an organization fails to comply with certain rules due to a lack of knowledge or human error. An OHS Consultant is well-versed with government safety norms and ensures that the organization is up-to-date.
Better health and safety performance
An OHS Consultant is responsible for advising on health and safety matters as well as to conduct training on the same for the workers. When workers are clear about the safety protocols that need to be followed, your business performs better on health and safety parameters.
Conclusion:
There is an increasing demand for Occupation Health and Safety Consultants these days.
Earlier, OHS Consultants were only hired in construction, manufacturing, and health industries. However, the scope for OHS Consultants has now widened, and they are being employed in hospitals, banks, insurance companies, and several other government and service-based organizations. Many big and small companies are now hiring OHS Consultants to improve their health and safety performance and business efficiency.
To know more about Professional Liability Insurance for OHS Consultants, visit BizInsure today.