While working on a new project, a web designer needs to find a reliable source of professional digital assets they can use on their web project. It's become a common practice among web designers and digital agencies to create online projects with pre-designed themes and customizable digital assets. Website creation gets faster and more effective when you work with pre-designed digital assets matching various topics and purposes. It's more convenient and useful when you can get all that you need from a single place. ONE by TemplateMonster is the ultimate collection of web design assets that let web designers streamline their workflow.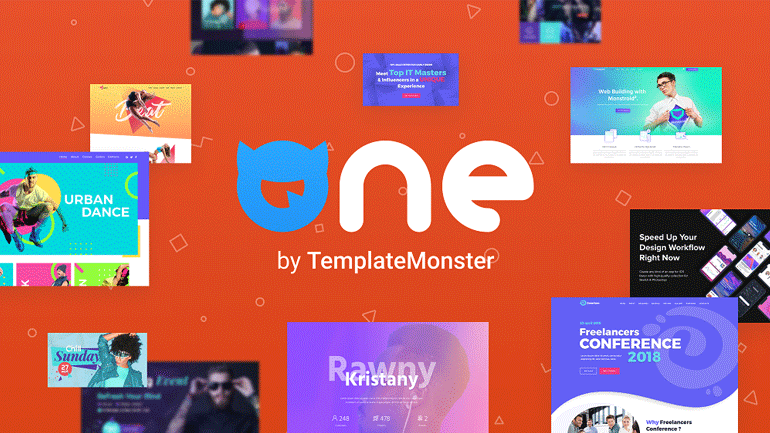 What Does ONE by TemplateMonster Feature?
ONE provides you with unlimited access to a growing collection of high-quality web themes, plugins, graphics, audio & video assets that will work well for personal, business, and corporate projects. It's the ultimate selection of digital assets that web designers, web developers, online marketing specialists, and everyone else working in the web design company needs for work.
Subscribing to ONE, you get access to a wide selection of web themes compatible with all types of CMS and eCommerce platforms. Besides, you get all that you need to boost the performance of your web project. Speaking about the visual stuff, ONE provides you with a continually growing collection of premium-quality visuals, stock videos, and audio files that are ready to be applied for a range of purposes. 
Paying for the subscription plan, you get unlimited access to all items that are available in ONE the moment you pay for the service and all items that will be added to the collection for as long as you have a valid subscription.
Get Access to the Ultimate Selection of Digital Assets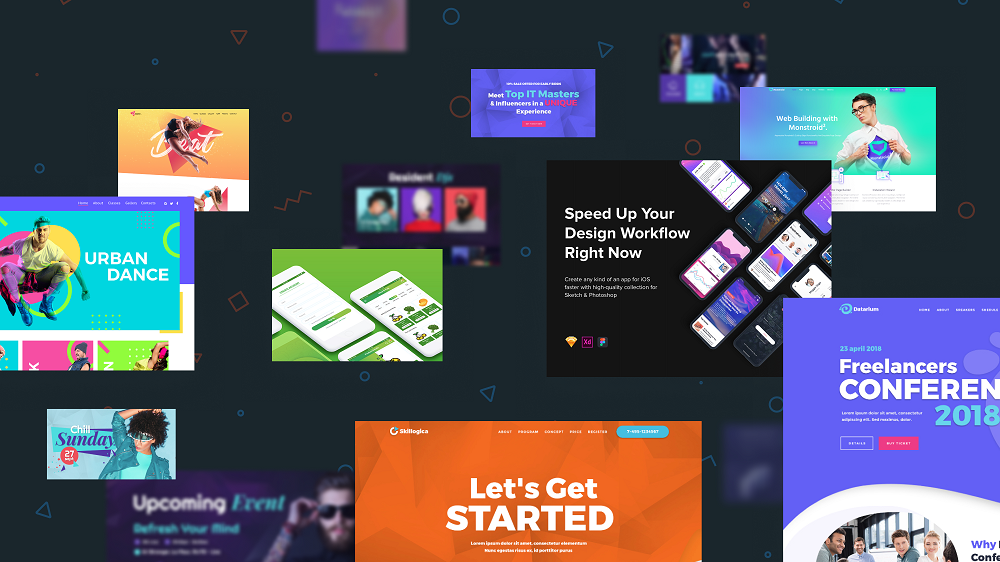 Choosing ONE, you get access to the best digital assets available in the TemplateMonster digital marketplace and those items that authors added to the subscription service exclusively. When you take a closer look at the gallery, you will notice that ONE features such best-sellers as Monstroid2 WordPress theme, WooStroid2 WooCommerce theme, Intense HTML theme, Eveprest PrestaShop theme, Multifly Shopify theme, Magetique Magento theme, StoreFlex OpenCart theme, and many other popular items from TemplateMonster. The selection of web themes and other digital assets expands weekly. It grows the chances that you will find precisely what you and your clients need inside the pack. 
A Review Team carefully checks all products that are included in the ONE by TemplateMonster. According to the terms and conditions of the marketplace, authors should release regular updates for the digital assets they add to TemplateMonster and ONE Membership and provide excellent support services. It means that every subscriber gets reliable support from developers of selected digital assets and can feel confident their digital projects will always stay up-to-date. 
ONE by TemplateMonster features web themes compatible with the latest versions of WordPress, WooCommerce, Magento, PrestaShop, WooCommerce, Shopify, Joomla, VirtueMart, etc. There is also an impressive choice of graphics, illustrations, mockups, patterns, and presentation templates ready to be adjusted for many topic-specific projects. 
ONE Licensing & Pricing Plans 
Whatever product type you download from ONE Membership, you feel sure that you can use it on unlimited domains and projects without any restrictions or hidden fees. ONE also lets you download as many digital assets as you wish. Unlike the terms of products' use in the marketplace, all items from the subscription are available under the Developer License, which gives you the complete freedom of their service. 
For as long as your subscription is valid, you can access the entire collection of web design assets and download as many items as you wish. When your subscription expires, you cannot download more assets from ONE. However, you will continue getting regular free updates for every product that you downloaded. 
ONE by TemplateMonster includes free and premium web design assets. Free items are available for download as part of the free-all-items plan. It doesn't cost you anything to subscribe and provides you with unlimited access to free web design assets from the ONE Membership. It includes free graphics, presentation templates, WordPress & HTML themes, audio & video assets. The freebies collection features about 200 items suited for different purposes, but it will grow bigger when more authors join ONE and upload products for free use.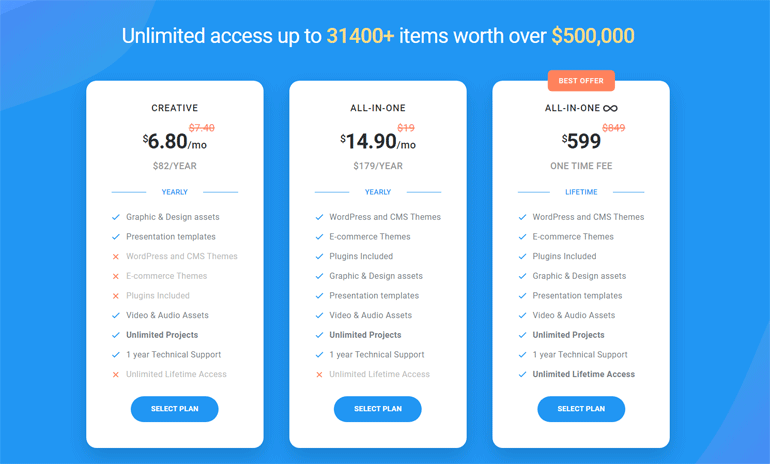 Speaking about premium pricing plans, there are three options that you may choose from: 
Creative – worth $82/year – the ultimate choice for creative graphic designers working with graphic and design assets, presentation, audio and video files. 

All-in-one – $179/year – the best choice for web designers and web developers looking for high-quality web themes suited for multiple web platforms and CMS projects.

All-in-one lifetime – $599 – provides you with unlimited lifetime access to the growing collection of items included in the ONE. 
More Stunning Facts about ONE by TemplateMonster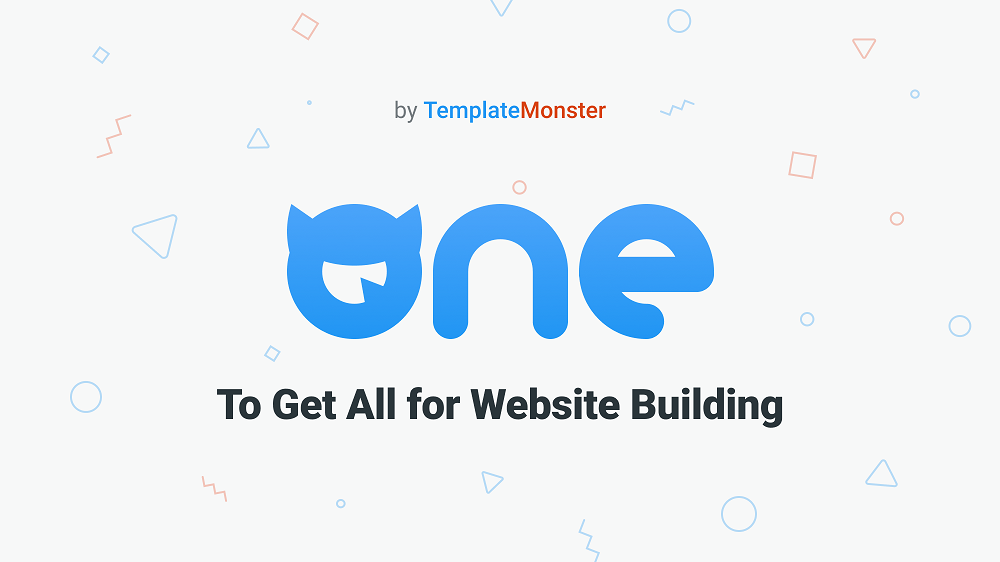 Besides the factors discussed above, there are many other reasons why ONE by TemplateMonster is worthy of your attention. The ultimate subscription service for webmasters and online marketing specialists features 24/7 professional support. It ensures that you will always get the needed assistance whenever you question the functionality or performance of a selected product. The best part about it is that the developers deliver the support of the downloaded digital assets. All items are also updated regularly and stay up-to-date for a lifetime. 
The collection of items included in the ONE Membership keeps on growing all the time. At the moment, there are more than 31000 high-quality web design assets available. Dozens to hundreds of new items are added weekly. 
Besides cool products, ONE also features a selection of convenient services. Such offers are available at an additional fee. However, you will never regret ordering the needed assistance delivered by a team of expert webmasters. The services range from server maintenance and SEO improvement to your site's selected products or elements' customization. 
ONE features free cancellation and full refund. You can request it in case you change your mind about the service and do not download anything for 14 days from the moment you pay for the subscription plan. 
Make Money with ONE Affiliate Program 
TemplateMonster Affiliate program is famous for its lucrative terms and conditions for its partners. All affiliates can promote ONE by TemplateMonster among their followers and friends. As part of ONE Affiliate Program, you earn a 30% share from the first unique sales that your leads make and 10% from every order placed by a returning user. 
Bottom line
Subscribing to ONE by TemplateMonster is a win-win decision for everyone working with web designs and looking for affordable yet high-quality digital assets suited for multiple purposes. ONE includes all that you need to create stunning web designs from scratch, optimize them, enhance them with extra functionality, and add stunning graphics, audio, and video files. 
Choose your plan and subscribe to the service or get the money back.