The end of 2020 is coming with big steps towards us, let's make a summary and see which were the best WordPress themes, plugins, and related stuff in 2020.
You will find included WordPress stuff, a lot of it, but also some services that will help your WordPress website big time, even if these are not 100% for your niche.
actiTIME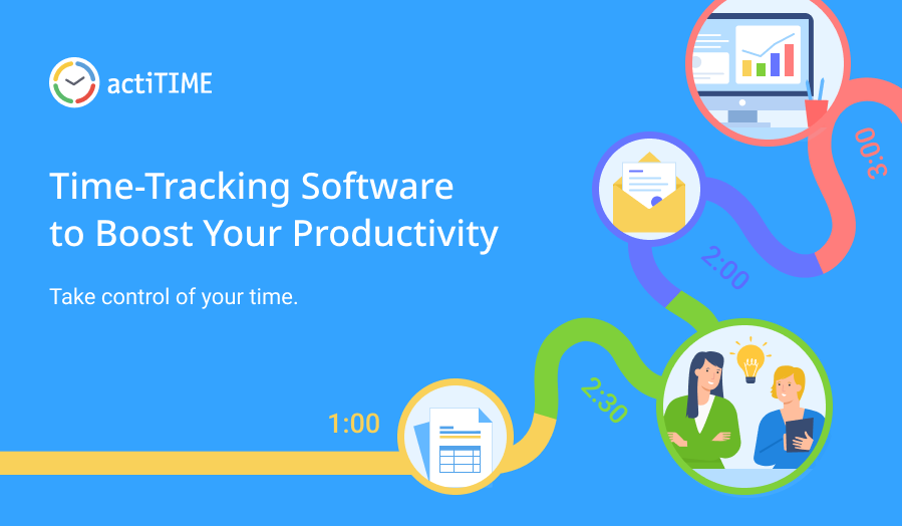 Two of the most common problems that students and teachers have are excessive stress and work-life imbalance due to heavy workloads and high performance demands.
Of course, hard work always pays off, but you don't have to exhaust yourself to see remarkable results either in academic or professional life. To attain desired objectives and goals more quickly, all you need to do is to plan and organize tasks, track performance and evaluate results. Luckily, some digital tools may help you with that, and actiTIME is one of the best of them.
This time tracking app has the three core features that a teacher or a student may wish for to arrange their work and study processes in an optimal way:
Scope management for creating projects and tasks;
The Kanban board for real-time progress monitoring;
Time tracking for keeping a detailed record of hours spent on tasks and assignments;
Comprehensive performance reports for a thorough review and analysis of time use trends.
Overall, actiTIME allows users to track progress and assess either personal or team productivity. In this way, it promotes deeper insight into how efficiently you manage time and allows for more educated decision making in terms of productivity and work-life balance improvement.
actiTIME is also highly affordable. If you're a single user or a small team of two or three, you can enjoy many of the benefits that the tool offers forever at no charge. Sign up for a free actiTIME trial and bring your productivity to the next level.
TailorBrands – Logo Maker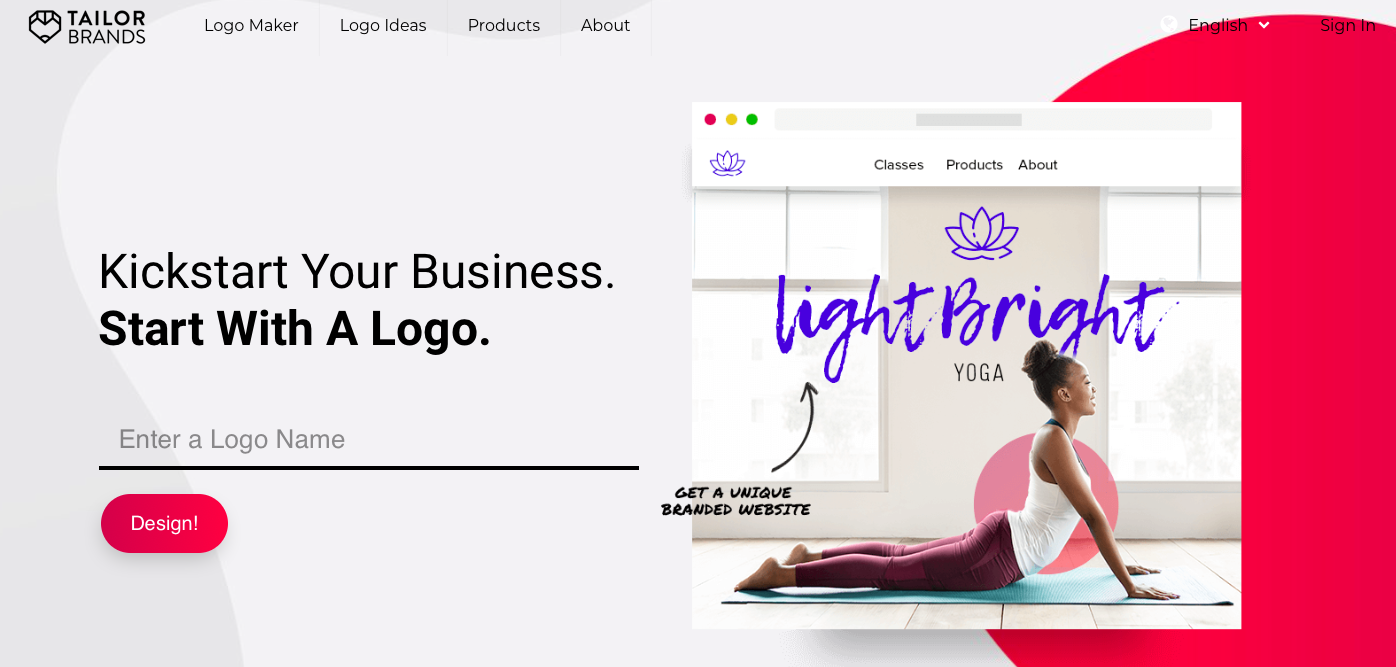 Tons of WordPress websites are using logos created by the highly popular TailorBrands – online logo generator.
This platform is used by over 14 million users to create wonderful and unique logo designs. The prices are extremely low and are not reflecting the high-quality of the created logos.
The logos look sharp, are pixel-perfect, and you can easily customize them to fit perfectly your needs. And you don't need any experience or design skills to use TailorBrands at its maximum capacity.
Follow the straightforward process and design your logos in just a few minutes. The process is free, you pay only if you want to download your logo.
Try TailorBrands and see what great logos can be done using it.
Tatsu Builder – Light Weight Page Builder for WordPress

Tatsu is a lightweight page builder for WordPress that is lightning fast, and which is packed with everything you need to create pixel-perfect pages for your website.
You will find included gorgeous premade designs, over 50 widgets, a drag-and-drop builder, and tons of elements. Deep customizations are possible with this smart platform.
Use Tatsu to design, build, and launch your WordPress website. You need 0 experience and design skills, is this simple to use Tatsu.
Total – The Most Complete WordPress theme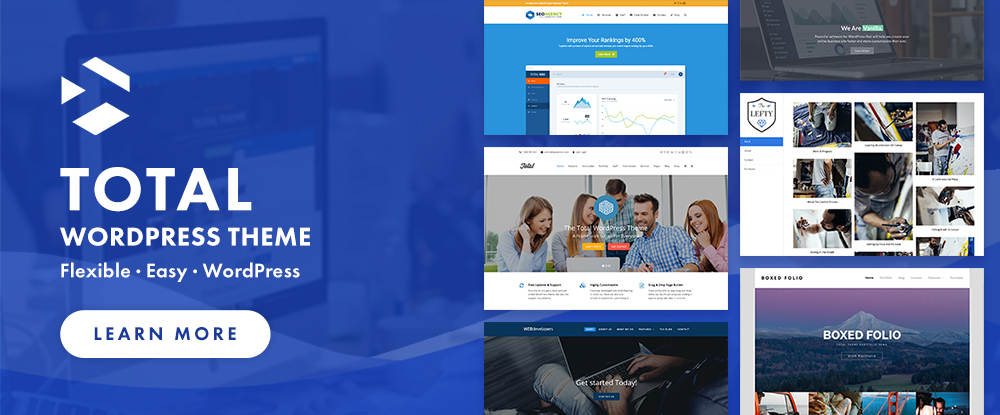 Total is the most complete WordPress theme in the world, being packed with more than you will ever need:
           –  NEW style Cards module for posts
40+ professional demos that look awesome.
80+ builder modules.
500+ styling options.
A live customizer.
The fastest interface you ever saw in a WordPress theme.
3 premium plugins – Visual Page Builder, Templatera, and Slider Revolution.
Even more.
Use Total to create a WordPress website that your visitors will love.
Taskade: All-in-One Collaboration. Remote Team Workspace.
Used by all kind of teams (both small and very large), and companies(including huge corporations like NETFLIX, SONY, Booking.com, and many others), from all over the world, Taskade is a complete collaboration platform that will help you organize your workspaces and keep and your team tasks, notes, and files, in one place.
Taskade is the most complete, easy to use, simple to customize, and affordable collaboration tool that you can use to chat, organize, and get more things done in less time.
You can create a fully customized workspace for each project of yours. Start from scratch or edit a workspace template (there are over 300 templates to choose from and they cover all the work you might need to do). Both ways are simple and quick.
Start for free.
Codester

Codester will help you with tens of thousands of WordPress themes, plugins, PHP scripts, apps, and much more.
Always check the Flash Sale section where hugely discounted items are being sold, and the Free files of the week page.
FixRunner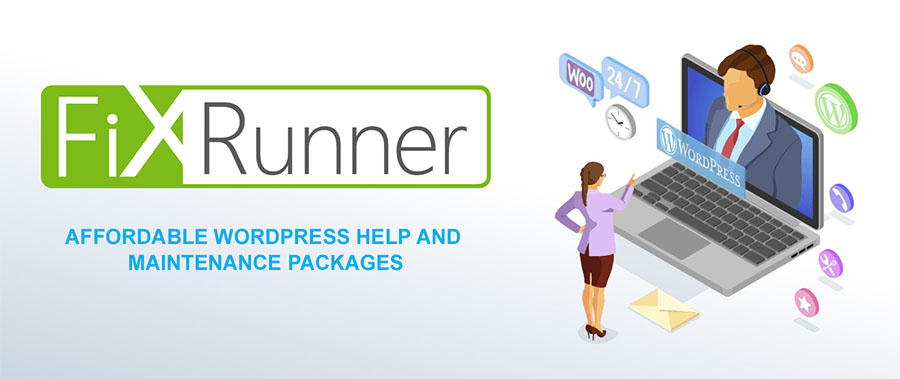 FixRunner is a highly popular maintain service for WordPress websites, being both effficent and affordable.
The team has huge experience in WordPress and they quickly get things done.
You can opt for a monthly plan or for a one-time help.
Get in touch with FixRunner.
Webdesign Toolbox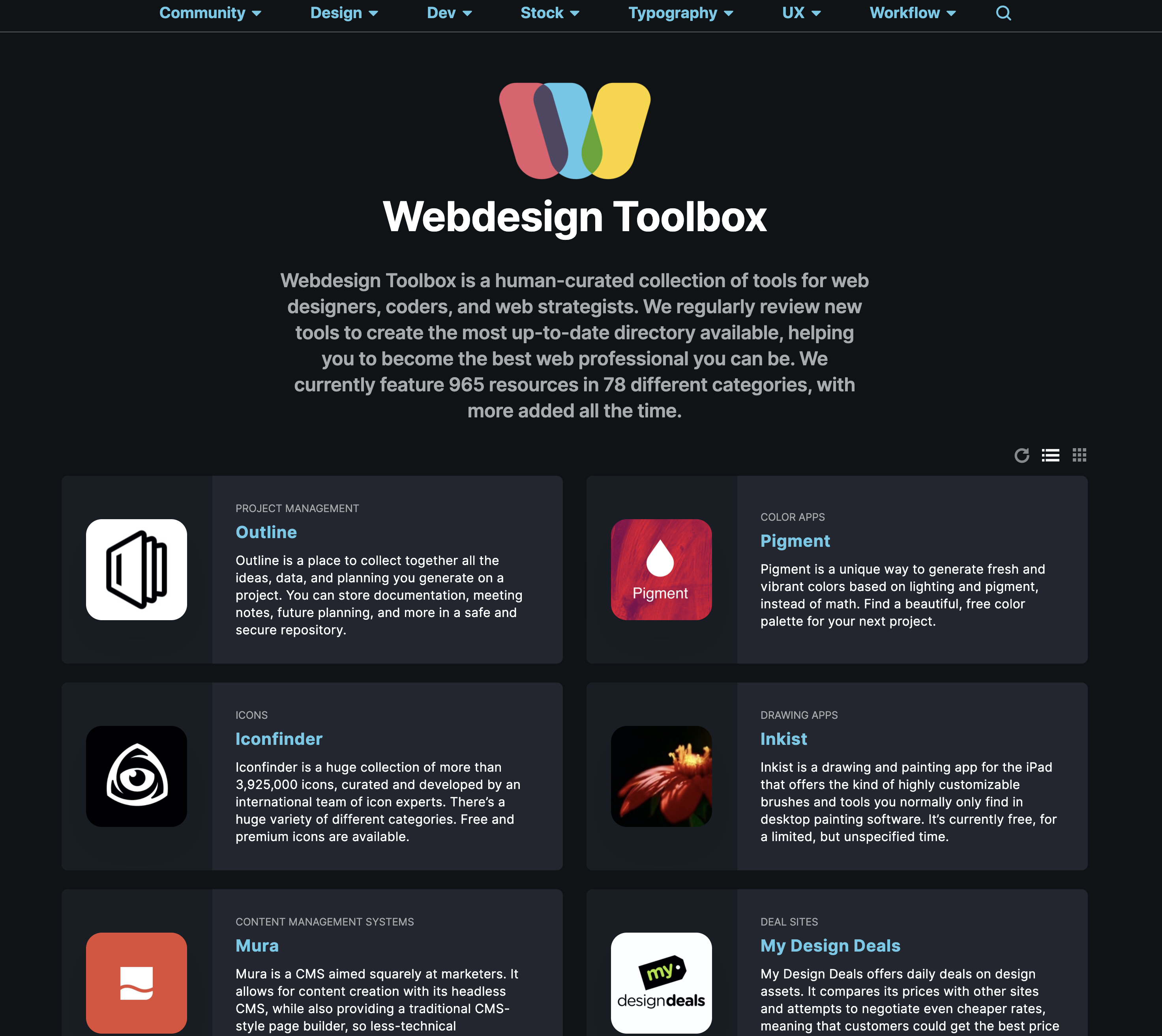 Whenever you are looking for all kind of web tools, themes, and products, visit Webdesign Toolbox. This premium directory is very easy to navigate, you will find with ease whatever product you are looking for.
And there is a huge plus for the design of the website. You can easily find similar tools within the selected category. This way you can compare different solutions and pick the right one for you.
Mobirise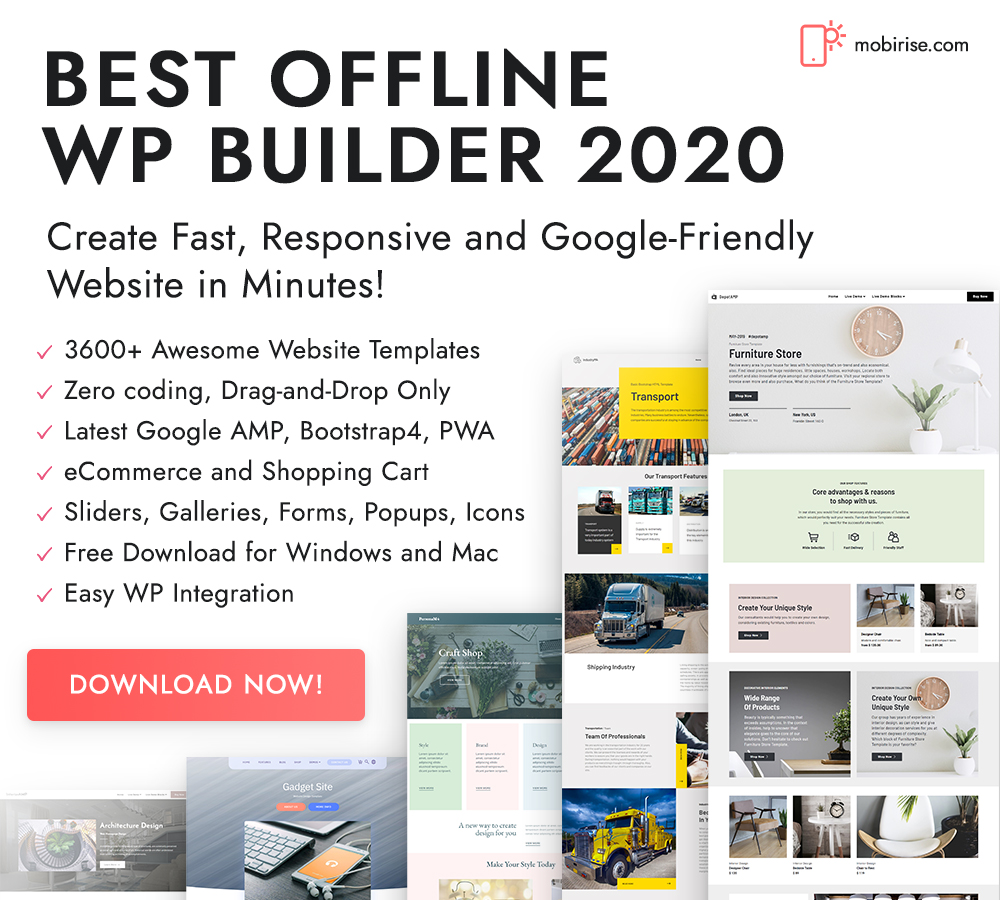 Mobirise will help you create fast, pixel-perfect, and fully responsive websites in just a few minutes.
Start from scratch using the tons of elements and the drag-and-drop builder, or edit one of the gorgeous 3600 website templates.
It is easy and you don't need any experience.
Bonsai Contract Templates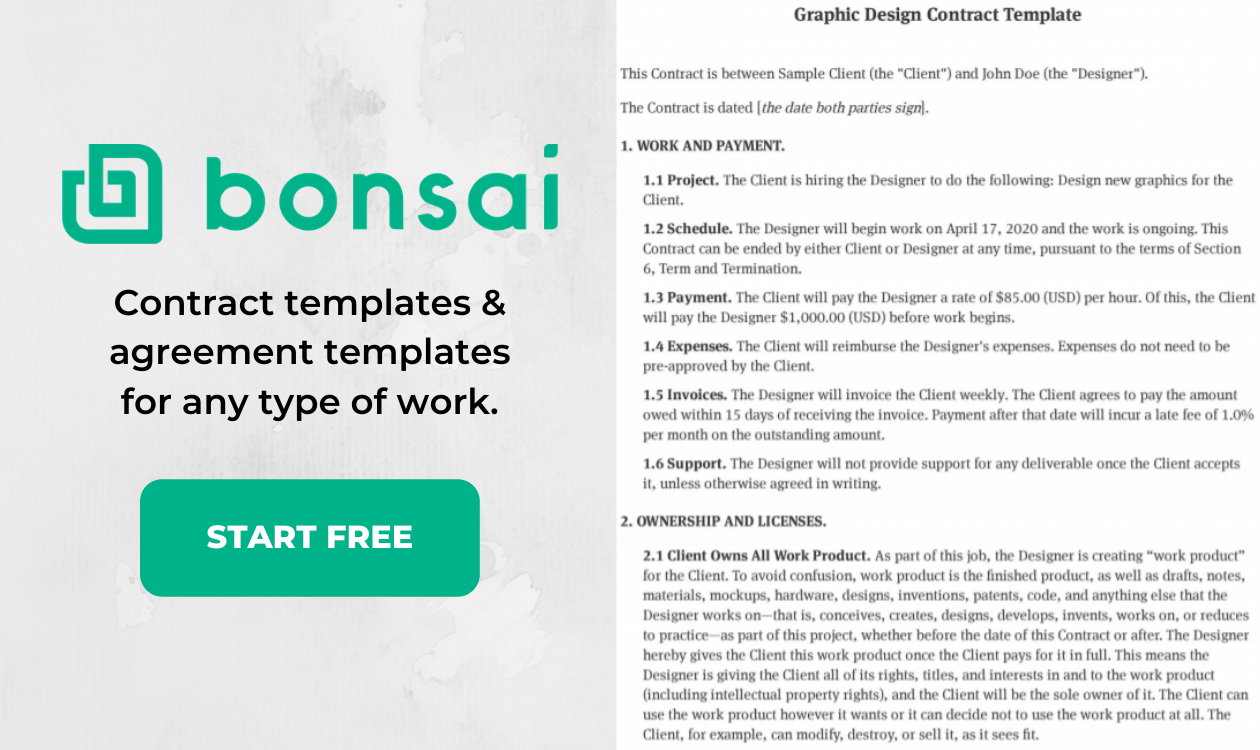 Bonsai is the leading software for freelancers and agencies, doing a fantastic work in this industry.
They can now help you with a professional contract template, that will greatly protect you, no matter what profession you have – marketer, designer, developer, writer, etc.
Find out more about it.
WooCommerce Support for WordPress Websites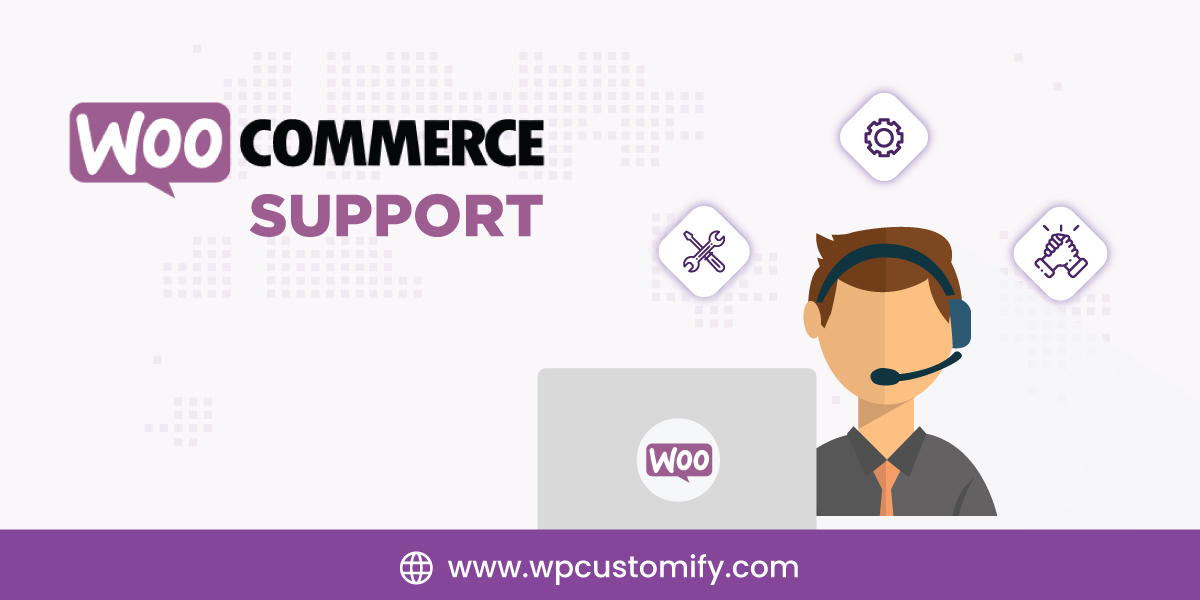 WPCustomify is a premium, yet affordable WooCommerce support service that will help you install and configure your store, and fix all the errors.
They have super experience in this niche, helping already thousands of WooCommerce stores and making them run perfectly.
Get in touch with WPCustomify.
Mailmunch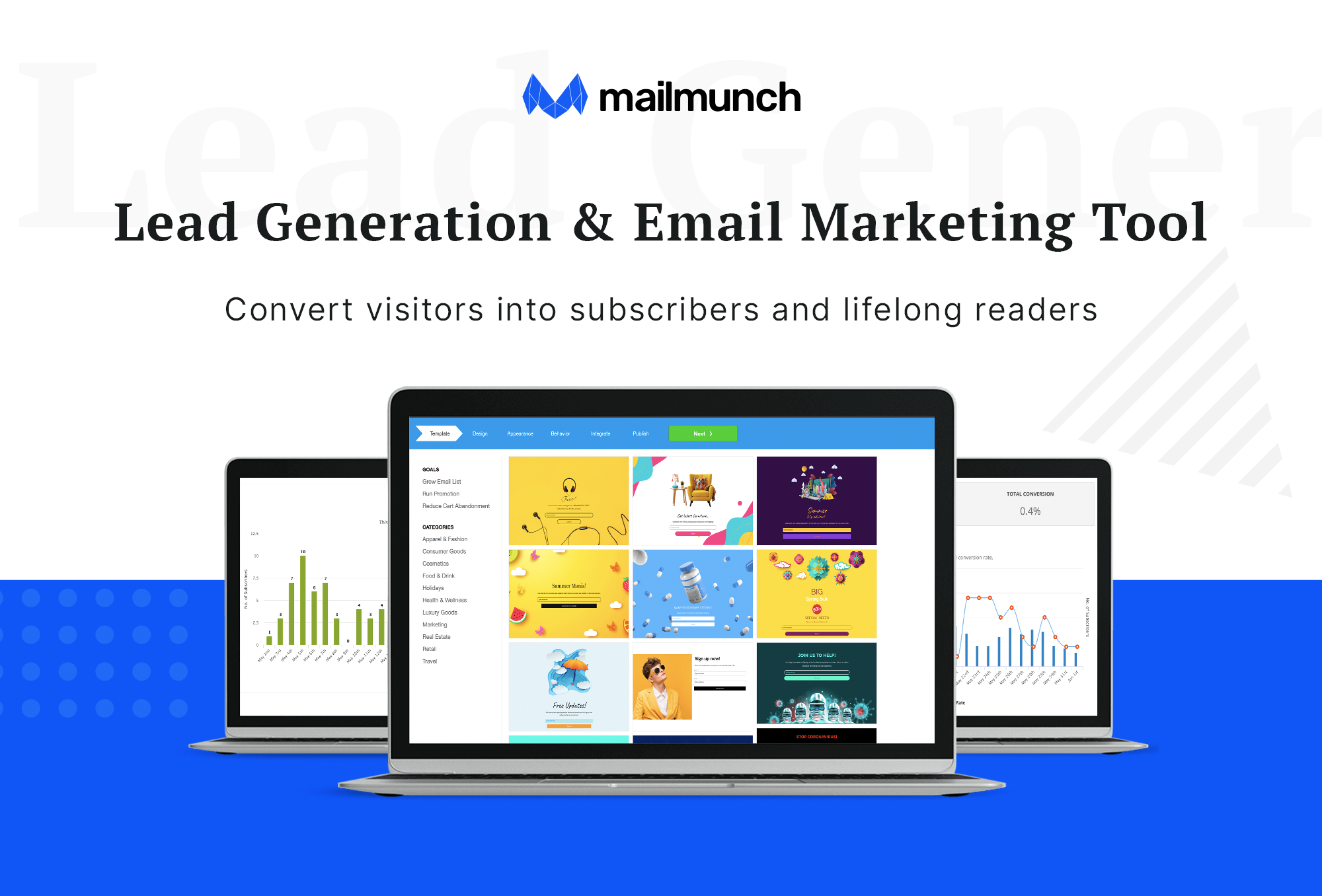 Mailmunch is a complete lead generation and email marketing software that will help you convert website visitors into customers and subscribers.
It comes loaded with captivating templates to choose from, an easy to use drag & drop builder, 6 different form types for all your lead generation needs, and much more.
Use Mailmunch to create high-converting landing pages and start increasing your conversions.
Uncode – Creative Multiuse WordPress Theme
Uncode is one of the ThemeForest top-sellers WordPress themes with over 75.000 sales that you can use right out of the box to create a super WordPress website.
It has over 70+ awesome website designs, tons of elements, and a powerful frontend editor that it will help you design better and quicker.
Live preview Uncode and see it in action.
CollectiveRay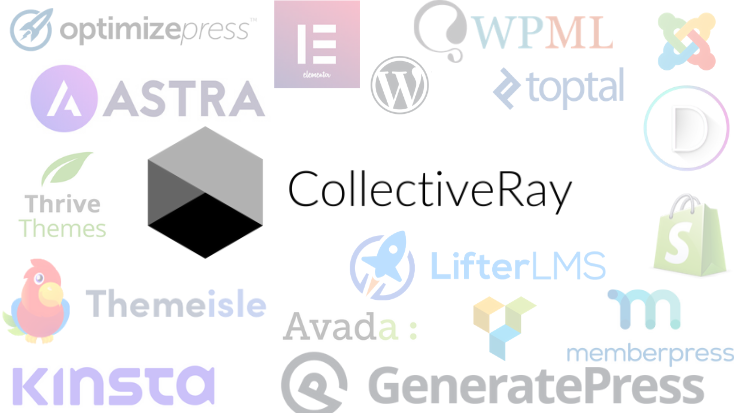 CollectiveRay has some of the best in-depth tutorials and reviews for WordPress, and other platforms.
Whenever you want complete information about a specific product or service, visit CollectiveRay.
Bonsai Online Contracts
Online agreements are extremely important, you need to be sure that are legally binding, that are professionally written, that look great, and much more.
Use Bonsai online contract maker and save yourself tons of time. The platform will help you create all your online contracts in no time, even if you have 0 experience.
UPQODE – eCommerce Website Development Agency

UPQODE is an eCommerce web design and digital marketing agency with more than 400 clients in the US. Apart from eCommerce web development and optimization for higher conversion rates, the company works with Google Ads, SEO, and SMO techniques for long-term online success.
UPQODE's experts deliver high-quality products for remarkably affordable fees. TechReviewer ranked it as the 2nd Top Web Design Company in 2019.
Brizy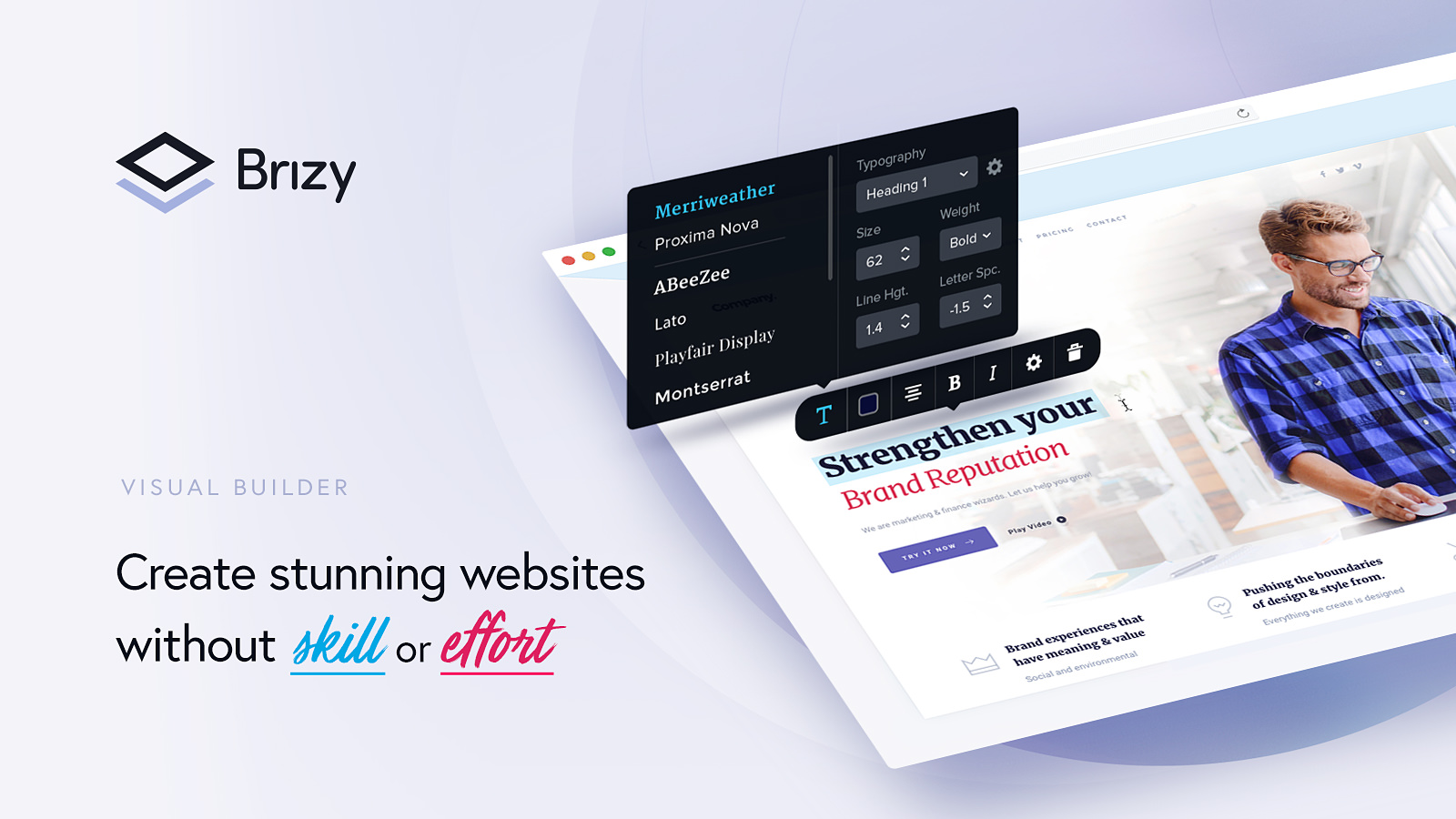 Brizy will help you create engaging WordPress pages and websites. It has included beautifully designed templates and elements, the interface is simple to use and quick, and the process is straightforward.
Design your next WordPress website with Brizy.
WhatFontIs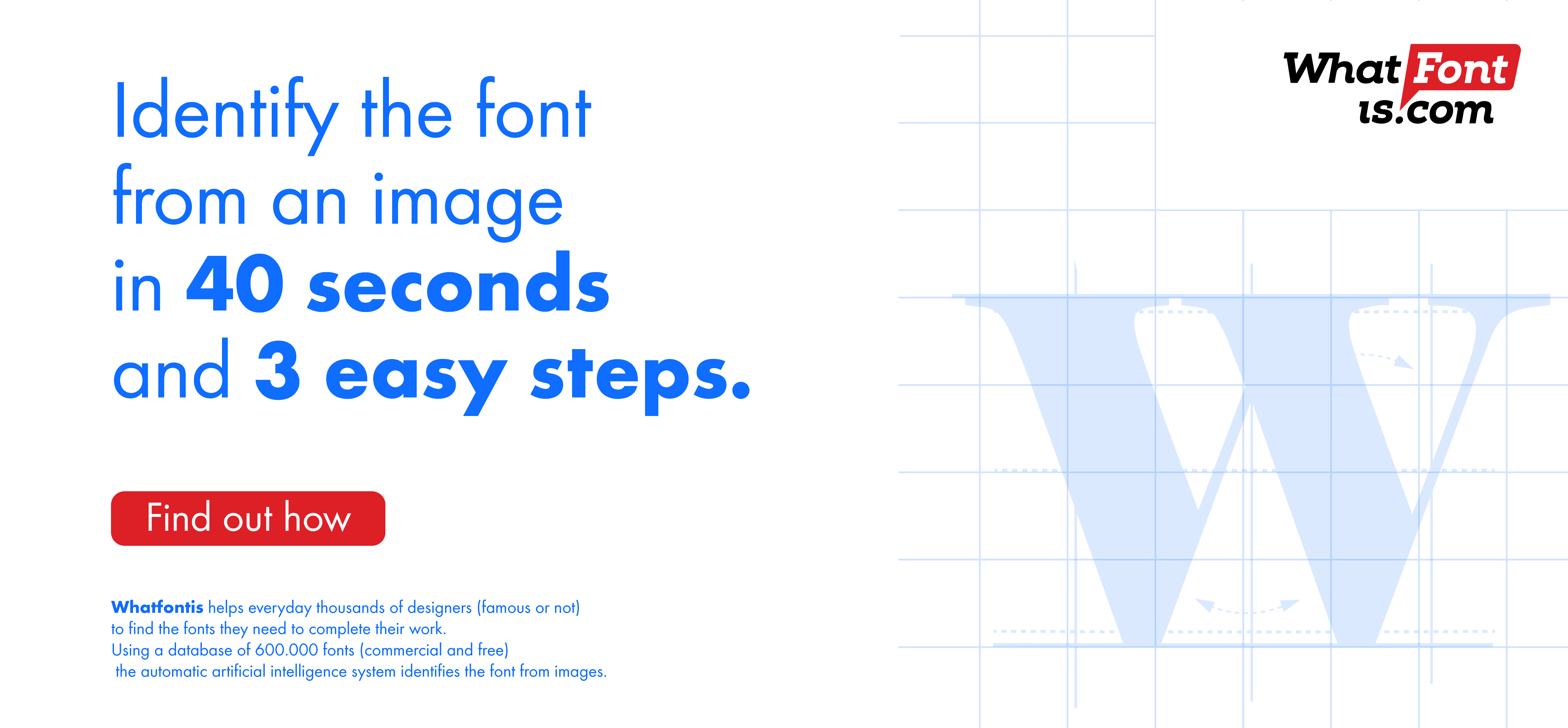 WhatFontIs is the best font finder that you can use to identify fonts from websites, newsletters, emails, and picutres.
The software is free to use and you don't need to register.
Identify fonts like pros and use them on your WordPress website to improve its overall design.
Heroic WordPress Glossary Plugin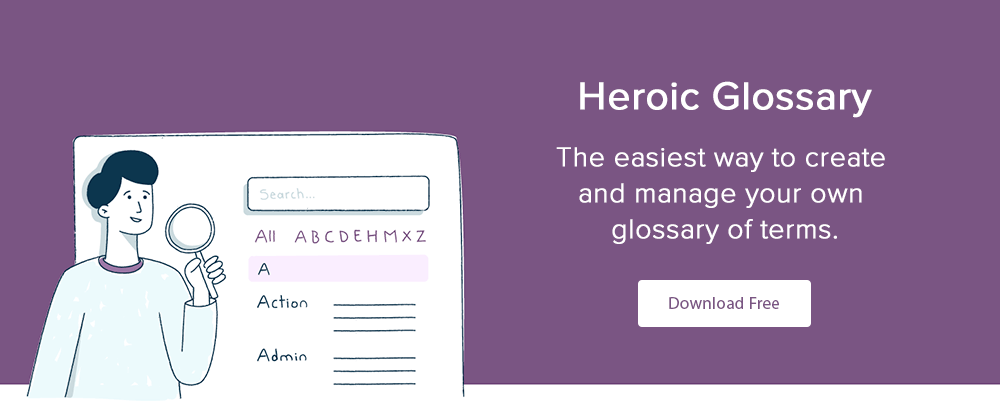 Heroic WordPress Glossary Plugin will help you add a glossary on your website in no time.
Help you website visitors understand the technical words you are talking about.
Use Heroic Glossary plugin for free.
Heroic WordPress Table of Contents
The content of your articles is extremely important, but also its design and structure.
Add tables of contents to all your articles by using for free the Heroic Table of Contents plugin.
Supercharge your articles and get more engagement and traffic from your existing content.
FoxMetrics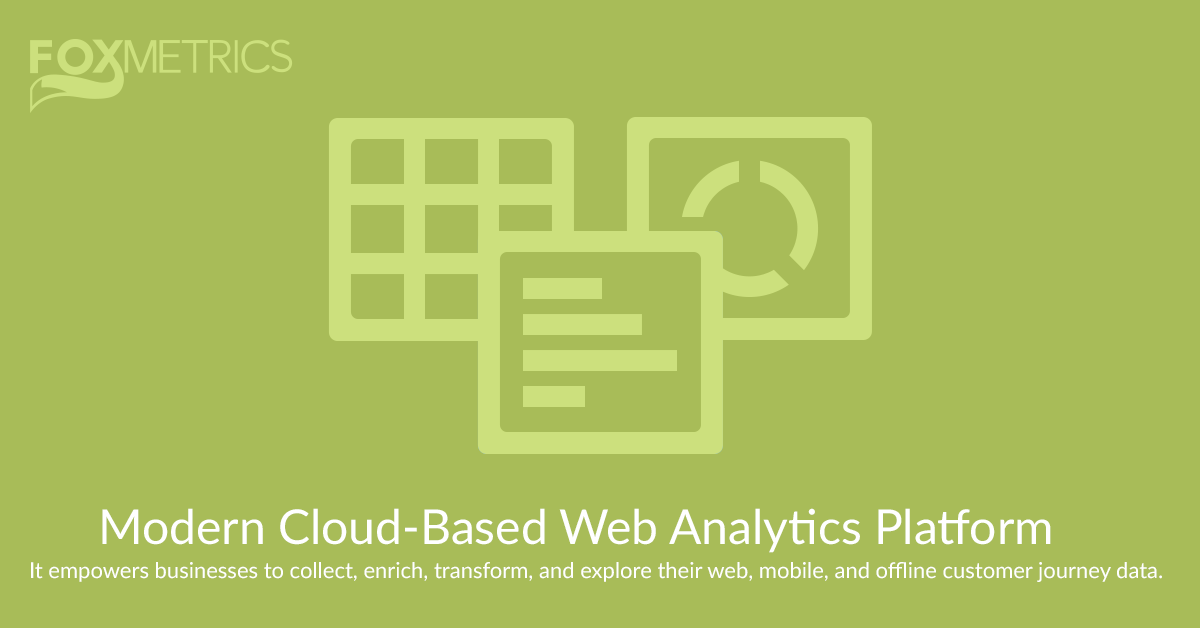 FoxMetrics is a modern cloud-based web analytics platform that everybody loves because it has an easy to understand and read interface. All the info you need is always presented in such a way that you will immediately understand.
Take the right marketing decisions for your website.
Antideo – WordPress Email Validation Plugin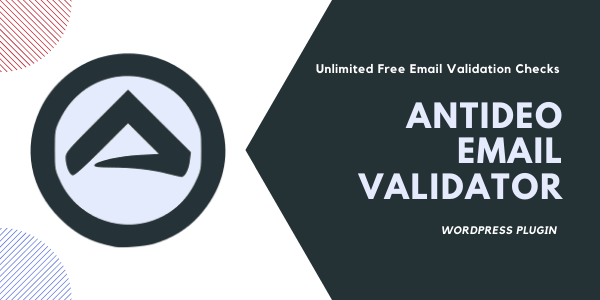 Disposable email addresses are a major reason for email bounces as they cease to exist after a short period of time. Antideo email validation plugin helps you block disposable emails in real time and apart from blocking disposable email addresses, the plugin also helps in validating the syntax, verify MX records, block free and generic emails etc. The plugin is powerful and cost friendly as it allows free email validation without any ceiling on the limit.
uKit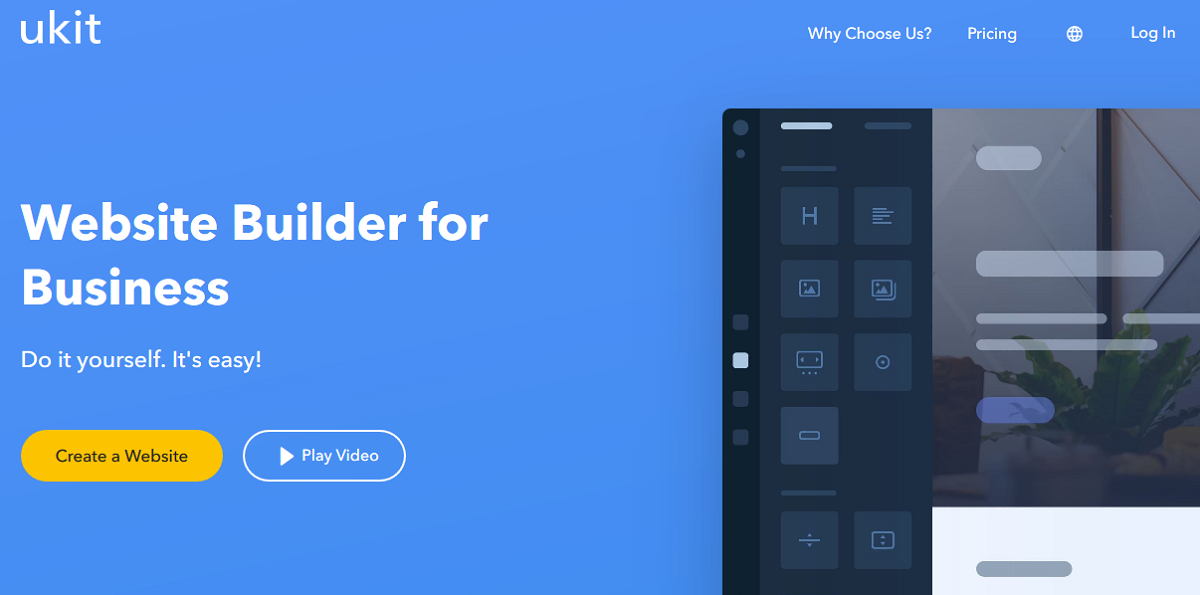 uKit proves to be the simplest and the most reasonably-priced small business website builder, which enjoys utmost user popularity. The system comes with a drag-and-drop editor, which ensures smooth and effective website development process. It allows starting and managing business projects, which differ in complexity and functionality. The platform contains responsive customizable designs, useful widgets, integrated blogging and eCommerce functionality that let you get the most out of your website performance.
Schema Pro
Schema Pro is the right WordPress plugin to use if you want to quickly add schema markups to your website.
This is a great way to make your website rank higher and get more traffic.
Rank Math SEO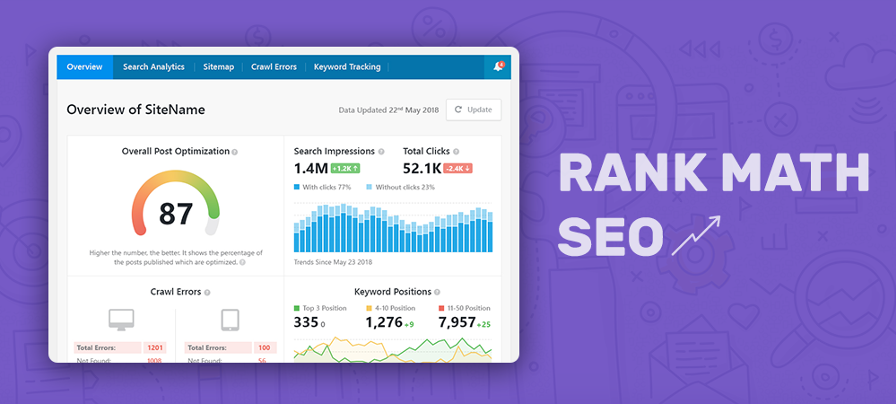 Rank Math is an autonomously SEO plugin for WordPress, free to use, that will take care of your website.
Users of Rank Math say that their website got more traffic after they installed this plugin.
stepFORM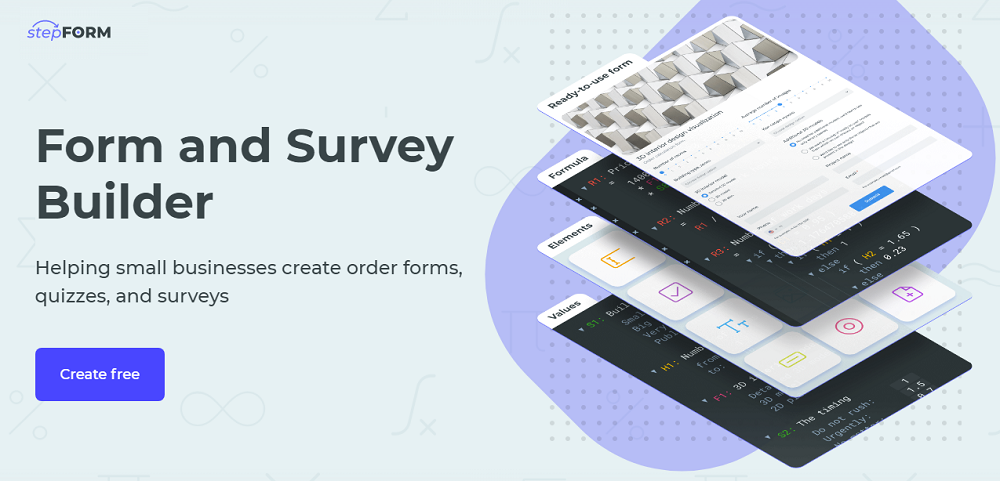 stepFORM specializes in the development of online forms, surveys and quizzes for WordPress websites. The service works great for businesses that are involved in customer interaction. These are business and financial enterprises, construction and repair companies, staff recruitment, holiday and events agencies. No coding skills or extra knowledge are needed to master and use the system – so intuitive and understandable it is for newbies and web design pros.
pCloudy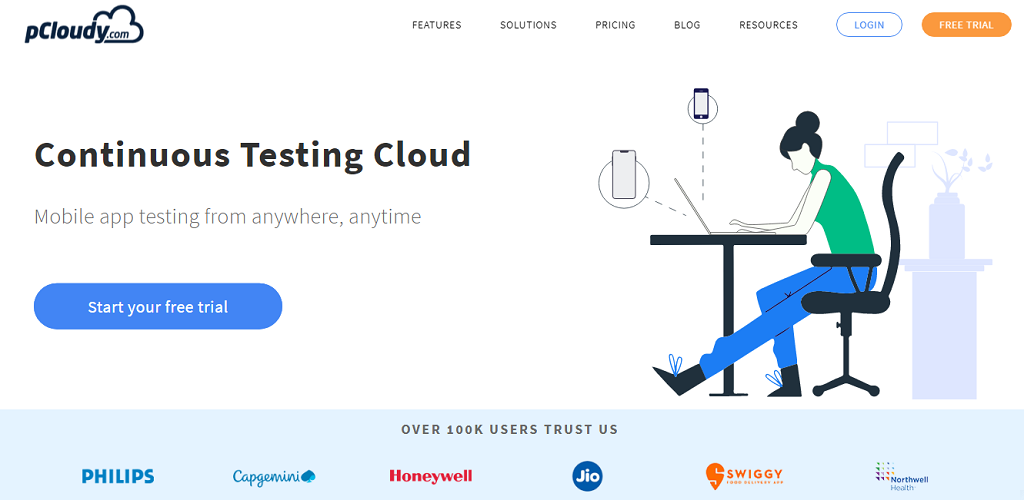 You need to do all kind of testing, from anywhere, and anytime?
Use pCloudy, this is a cloud-based testing service that is feature-rich, yet super simple to use.
Start a free trial and see how it works.
Wix2WP.Pro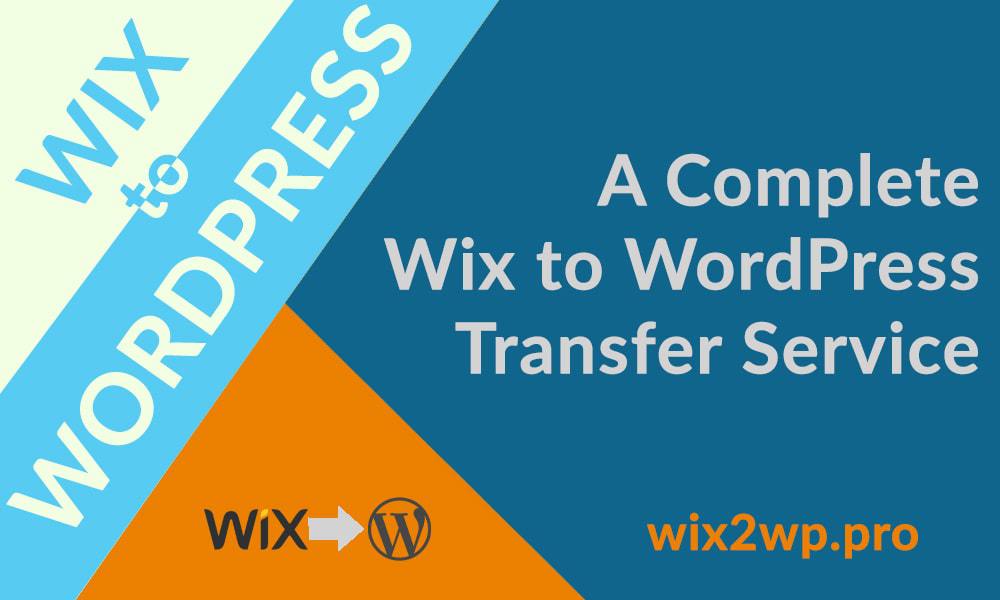 Wix2WP.Pro specializes in professional transfer of Wix websites to the popular WordPress CMS. A team of web design pros will take care of your project migration process with precise attention to details and special parameters of your website. There is no need to posses coding skills to complete the task in the best way possible – just apply for the service assistance online and wait for the team pros to contact you to specify the basic aspects. This is easy, convenient and affordable for everyone.
Fantastech.co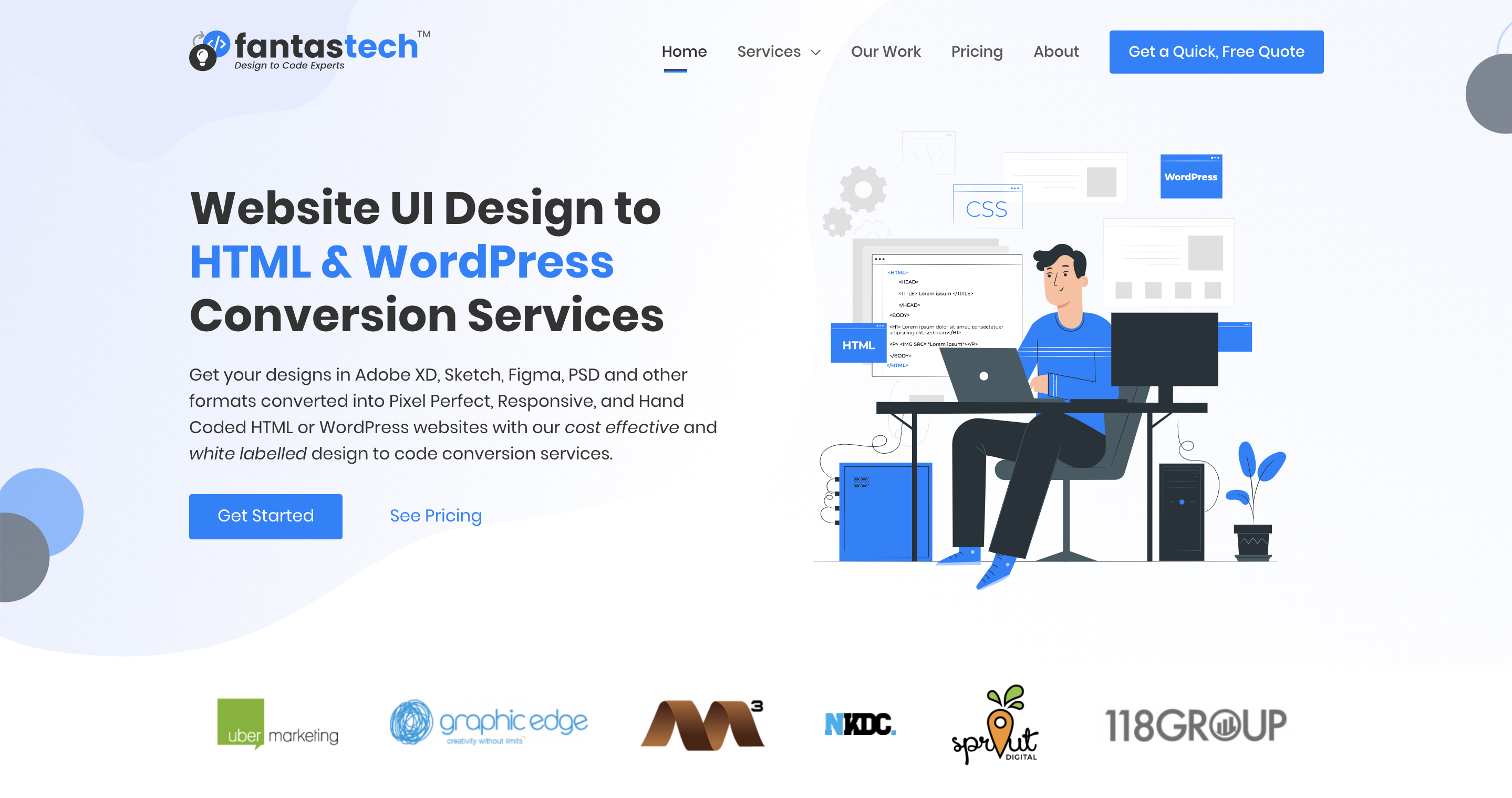 You made your website design and you are looking for a professional service to convert it to WordPress?
Fantastech has a team of experts in this niche that will help you do that in no time. The service is affordable and for sure you will love it, they have over 8 year's experience in this market.
Get a quick free quote.
48HoursLogo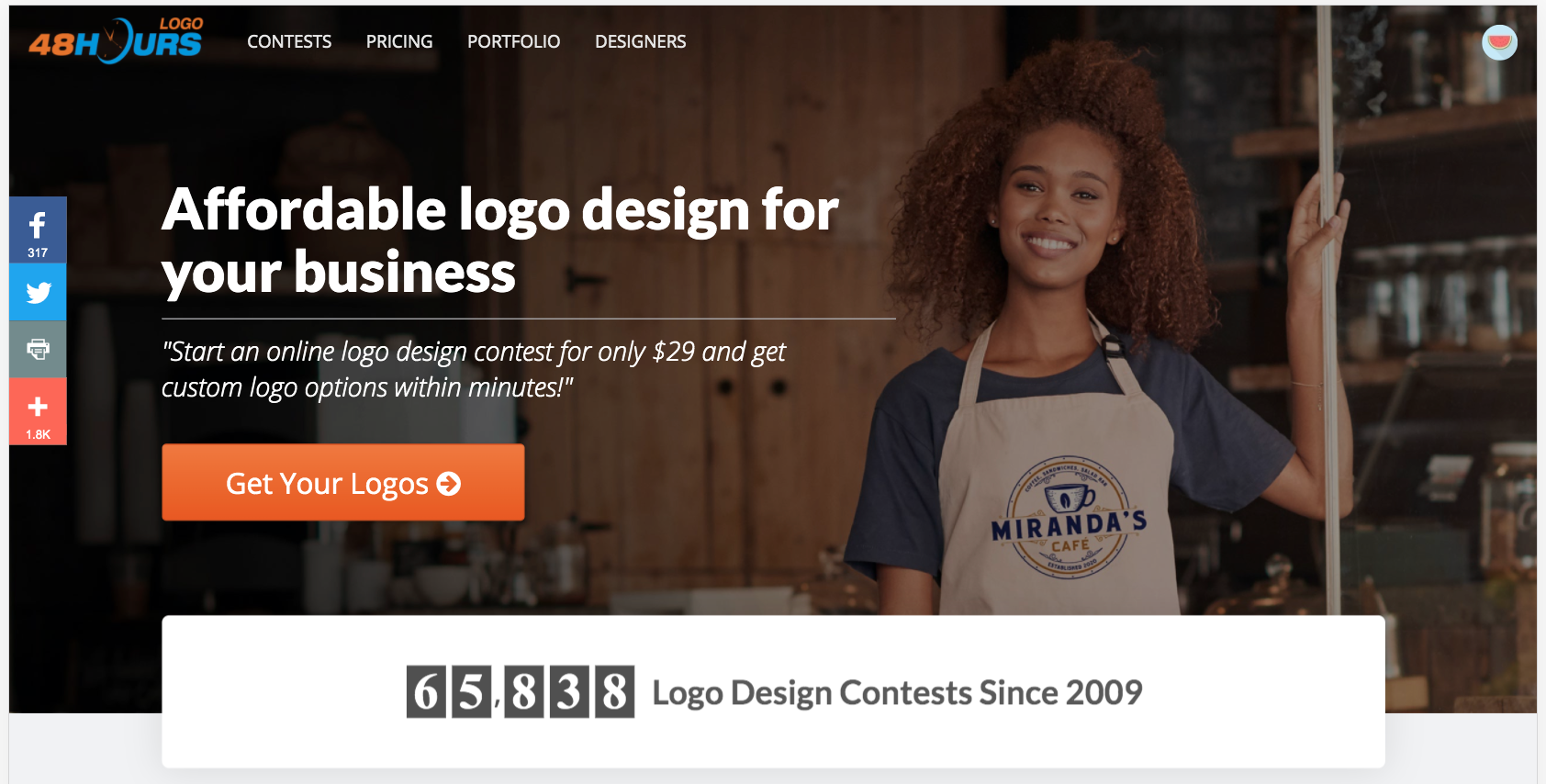 48HoursLogo is an affordable logo design service that lets you launch your own contest for $29 and let real designers compete. You will receive several logo designs to analyze. If you like one of them, you will pay a prize of $99 to the designer that made that logo.
The results are impressive, awesome logo designs being created with this service.
FC United | Football, Soccer & Sports WordPressTheme + RTL
I invite you to check one of the best 2020 football, soccer, and sports WordPress themes of 2020 – FC United. Designed by the seasoned AxiomThemes team, this extremely feature-rich template is ideal for a football league, sport news, club, or football pub website. It offers you 10+ Homepage designs, including new designs for NFL, basketball, and golf websites. This template is compatible with SportsPress, your one-stop solution to get all the niche functionality you need, e.g. displaying player rooster, player ranking, results, fixtures, team and player profiles, etc. What's more, this theme is compatible with Elementor Builder, Slider Revolution, MailChimp for WP, JoomSport plugin, and others.
Jacqueline | Spa & Massage Salon Beauty WordPress Theme + Elementor
The next template I want to present is Jacqueline — a contemporary best-selling WordPress theme for beauty companies, spa & wellness centers, massage services agency, chiropractic clinics, etc. Built by professionals with all the latest trends in mind, this template lets you engage users with visual content and present your company and services at their best! Jacqueline delivers you Parallax and video backgrounds, advanced CSS animation, versatile 100% responsive layouts, and custom content types. At the same time, this template includes 6 skins, 10+ Blog layouts, and several Gallery page variations to let you create a high-converting and informative website on the go!
RumbleTalk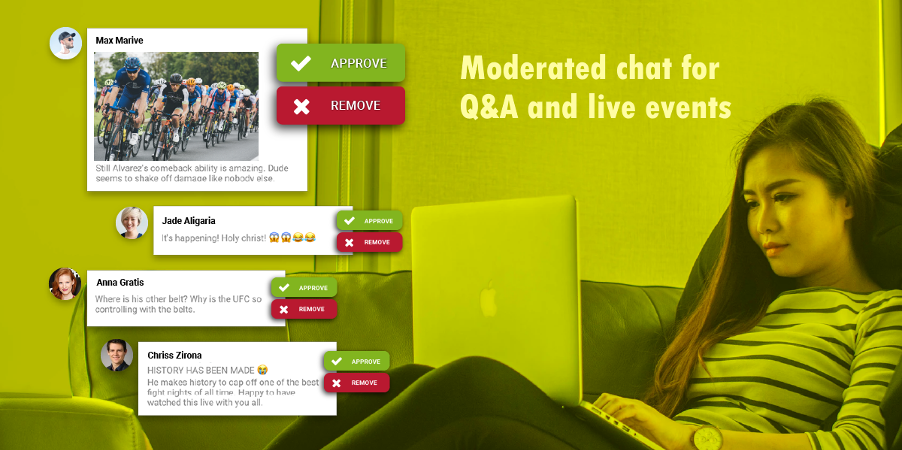 RumbleTalk is the best platform for quickly adding a moderated chat on your website.
Use it to get a fully hosted online group chat on your website. It takes 2 minutes to create your own stylish group chat
Fotor Online Photo Editor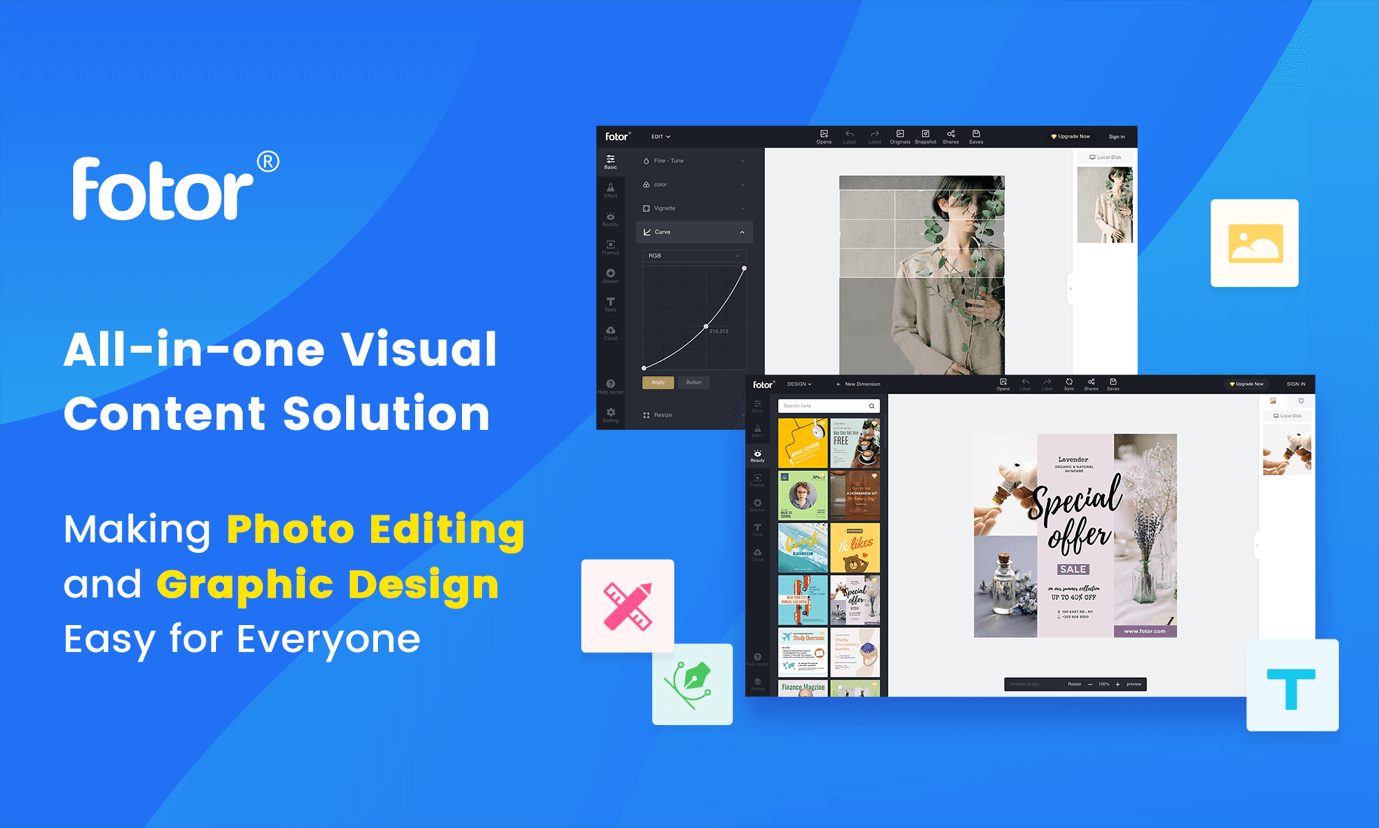 Fotor will help you engage your Facebook audience with awesome content.
Use their Facebook post templates, customize them, and share on your social media channels.
Impacto Patronus | Coronavirus Protection, Petitions & Social Activism WordPress Theme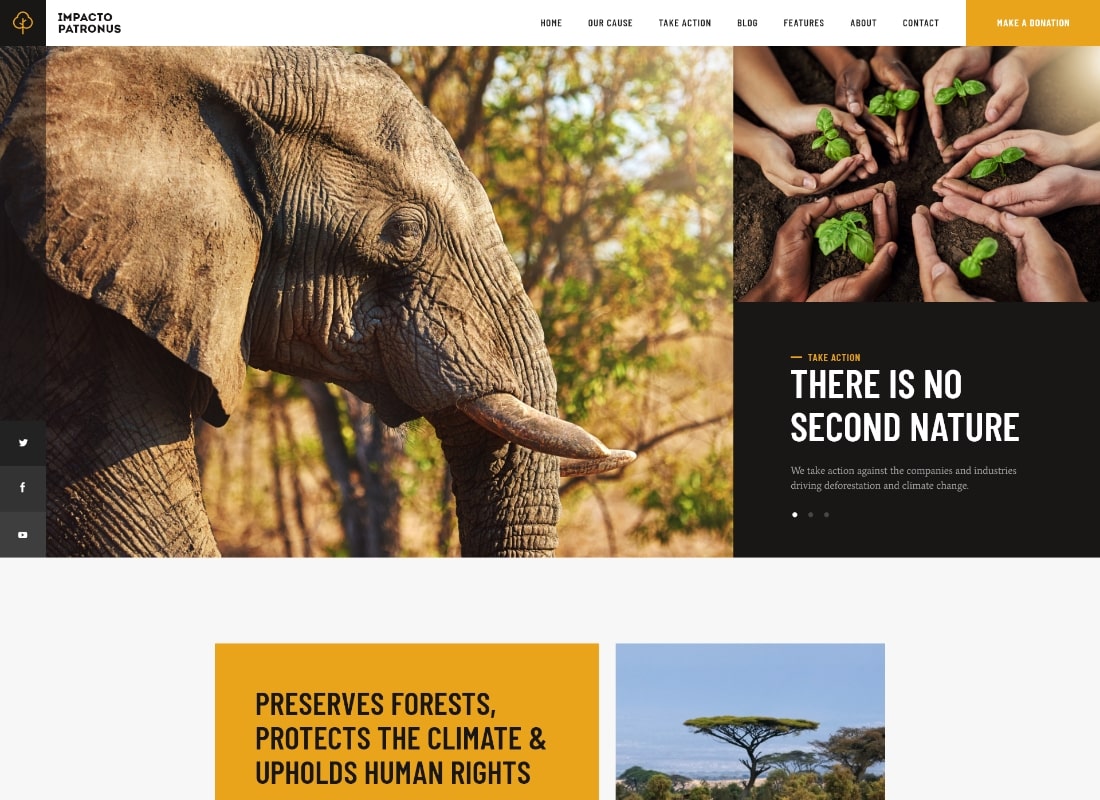 Impacto Patronus is an all-in-one WordPress theme that will be a splendid solution for environmental campaigns, social group agenda or donation NGO website, charity website, and other kinds of topic-specific projects. The theme runs on the advanced ThemeREX framework and offers advanced customization options. It's fully responsive and adjusts to all web environments on the fly. The theme is built with the Elementor page builder, which lets both beginners and expect webmasters modify its layouts in the intuitive drag-and-drop mode. Choosing the Impacto Patronus WordPress theme, you get more than just one demo style. The download package includes a growing collection of homepage demos suited for social activism and non-profit organizations websites.
SiteBuilders.Pro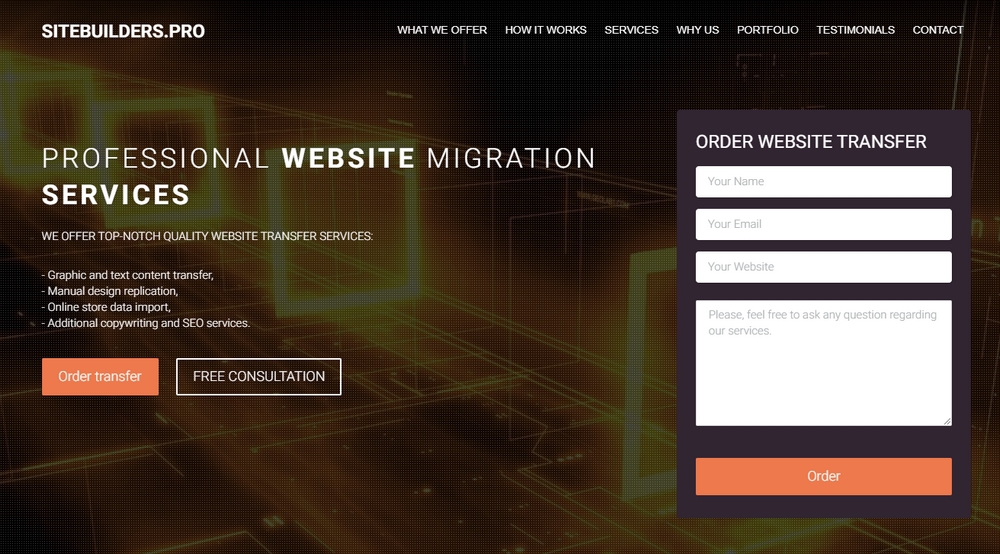 SiteBuilders.Pro positions itself as a feature-laden and credible service, which helps move websites from/to WordPress CMS. They have been in the business for several years, providing a broad range of website transfer-related services. These include text and graphic content transfer, web store data migration, manual design replication as well as copywriting and SEO services.  This is what differs the system from lots of its niche competitors.
Controlio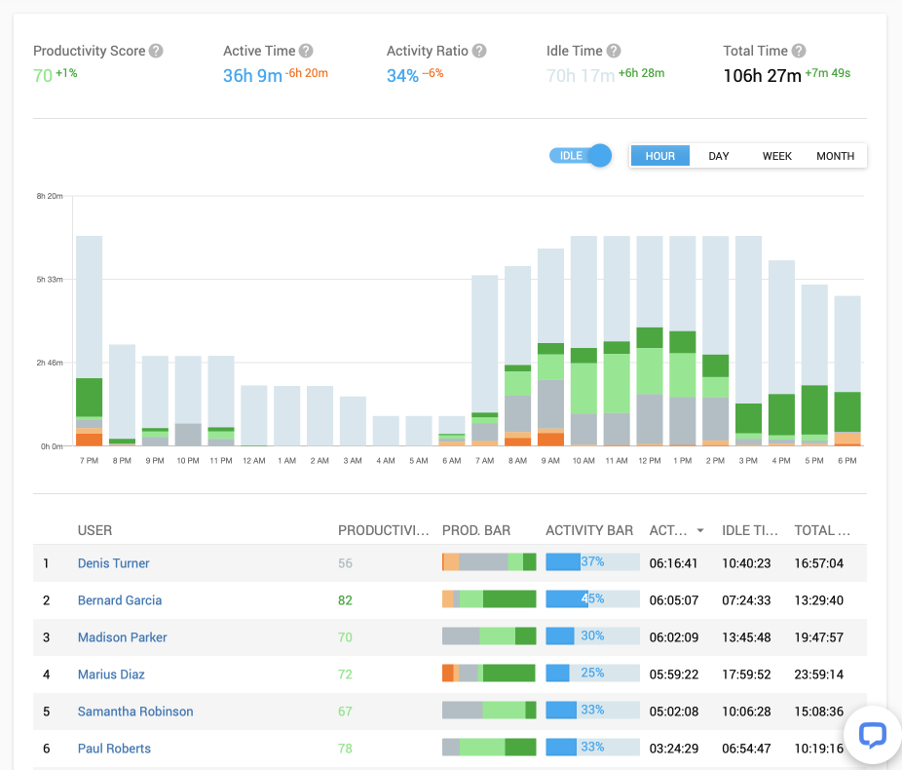 Controlio is a super advanced PC monitoring software that you can use with ease. Companies from all over the world use Controlio to improve security and productivity, and the results are impressive.
See a demo of Controlio.
SuperbWebsiteBuilders
Looking for trusted reviews of well-known website builders? Then take your time to reach SuperbWebsiteBuilders.com. The blog delivers unbiased info, which can be effectively used, when picking the web design tool that adheres to special requirements and expectations of people, involved in website development. The resource also comes with multiple reviews of credible hosting providers as well as articles that tackle the web design niche.
Opinion Stage Facebook Quiz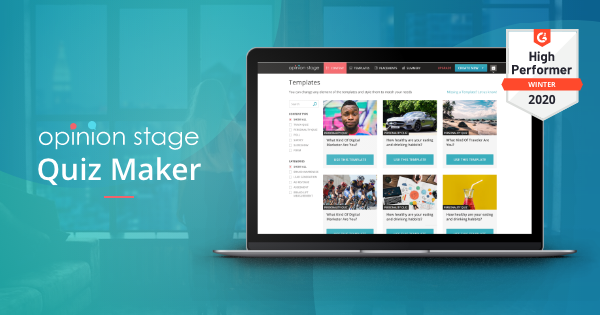 Opinion Stage is the best Facebook quiz maker that you can use. The process is simple, quick, and straightforward.
Engage your audience with awesome Facebook quizzes. It will help you drive traffic to your website.
IP Geolocation API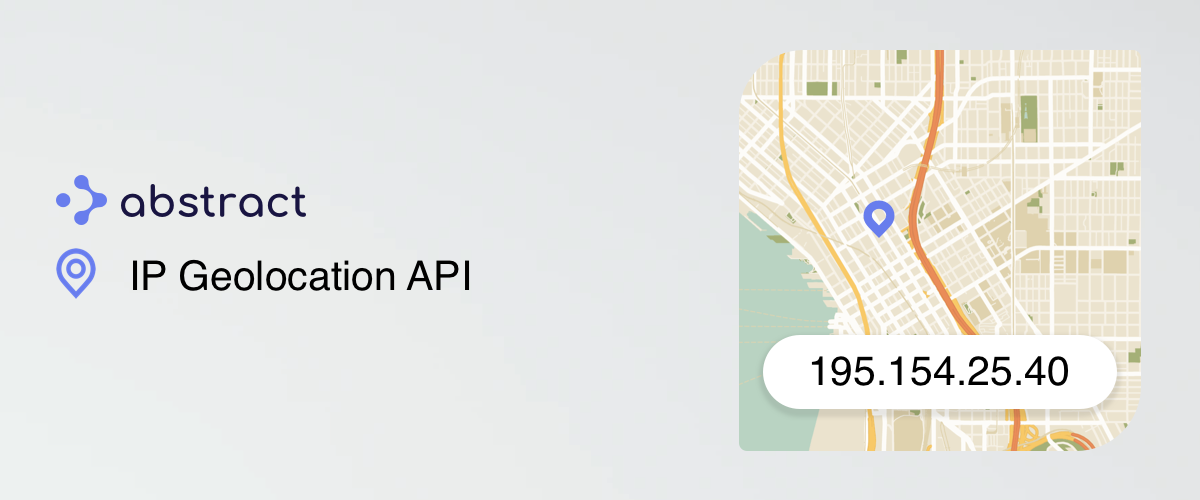 Abstract is a super popular IP geolocation API, used by over 100,000 developers from companies like Google, Nokia, Accenture, and other giants.
Get your free API key now.
ContentSnare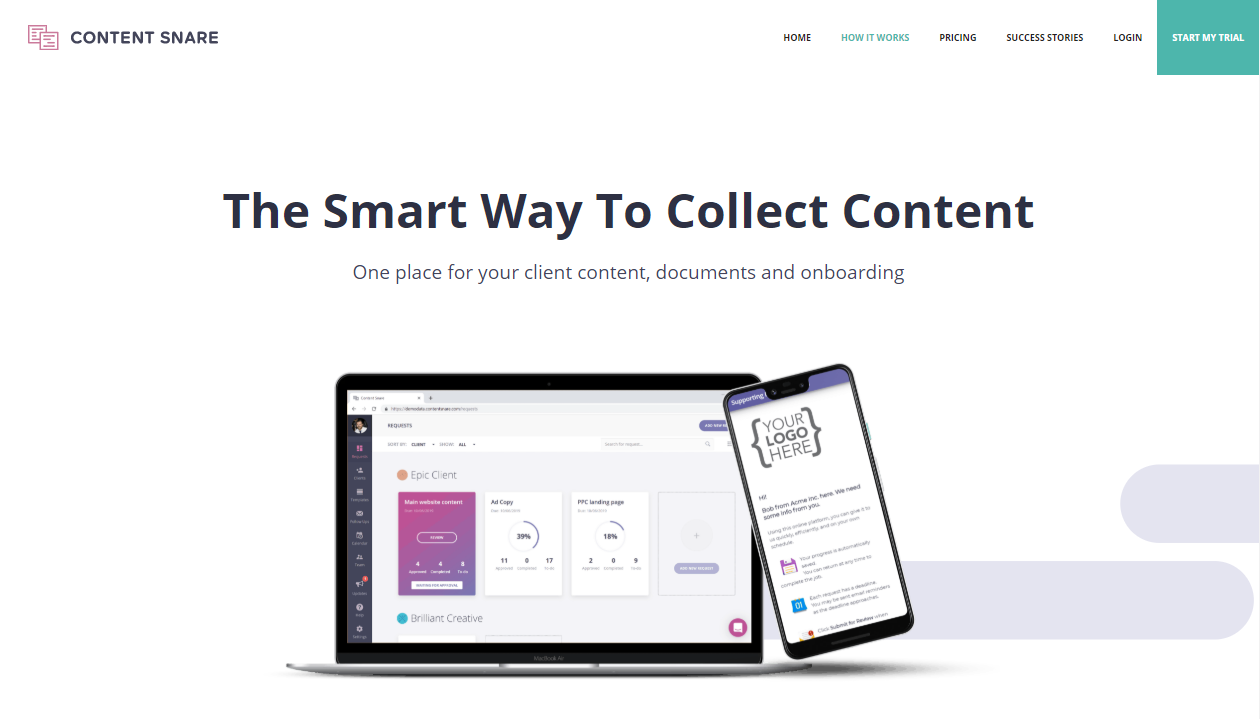 Content Snare will help you save many hours each week by gathering content in your place, from your customers and partners.
The configuration is simple and quick. Let this smart software collect content so you can easily focus on other things.
Start a free trial and see how it works. It will be love at first sight. Business automation is super useful.
Ozeum | Modern Art Gallery and Creative Online Museum WordPress Theme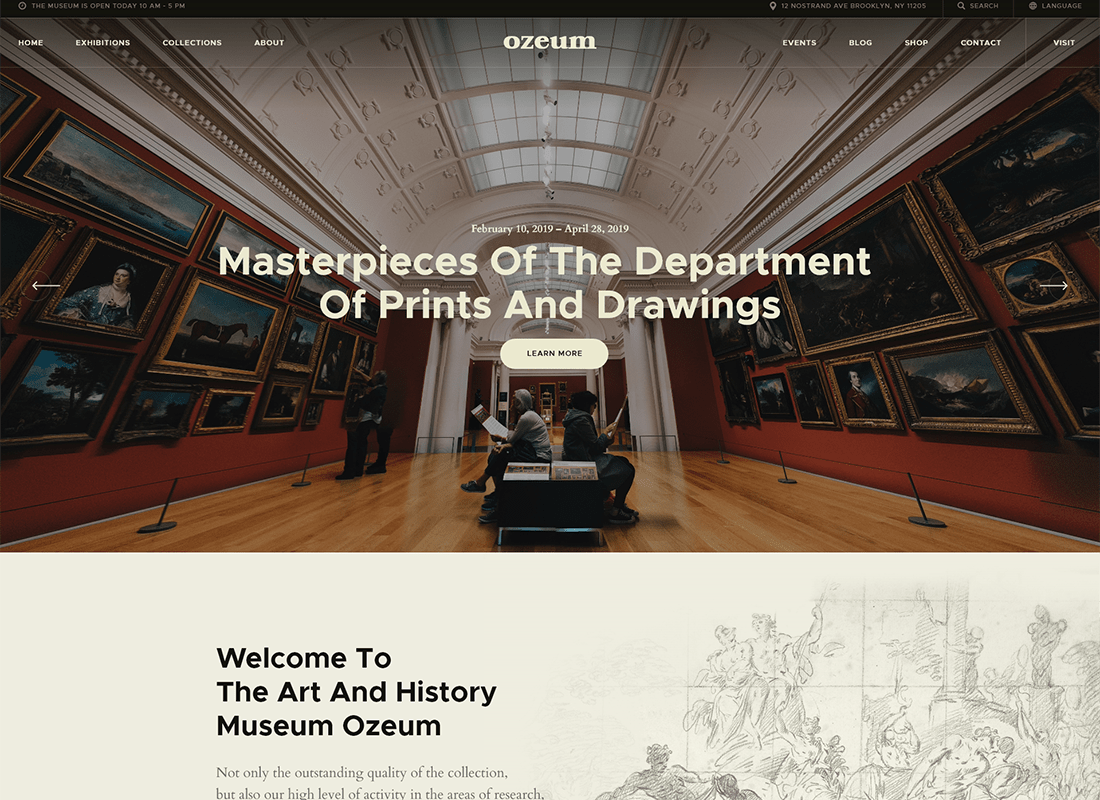 Ozeum is an awesome WordPress template built to help you establish a strong online presence for your museum, art center, or even a blog/online art store. You don't need any coding knowledge to install and work with Ozeum, which makes it perfect for both rookies and experienced developers. The Elementor Page Builder is built into the package and is the perfect drag & drop customization tool. A full WooCommerce bundle is also present alongside the theme, providing you with a professional online store along with a strong toolkit for tweaking it to your own needs.
Woocommerce Product Addons Plugin
Customizing the product detail page form fields is now easy with this Woocommerce plugin called Woocommerce Custom Product Addons by Acowebs which allows website owners to add extra product options to the product detail page, and the data could be collected along with the final order from customer. The pro version of this plugin has a bunch of features and one major feature is applying Conditional Logic based on various parameters and nearly 20 conditions.
Conclusions
No matter what you need for your WordPress website, these solutions will help you big time.
If you need to fully customize your theme and you don't know how to do it, get in touch with Goodie, they are masters at personalizing WordPress themes.