Student blogging is highly recommended especially for those who want to sharpen their writing skills or defend a cause they believe in. Putting your thoughts together backed up by research is usually good to help you interact with society and do something meaningful with your hard-earned writing skills. With the help of do my homework services, you can find time to blog and do other important things in life. As a student, you probably don't have a lot of cash to spare and that is why you need to get started with minimal expenses – WordPress is definitely the content management system that you need. Here are 8 reasons as to why…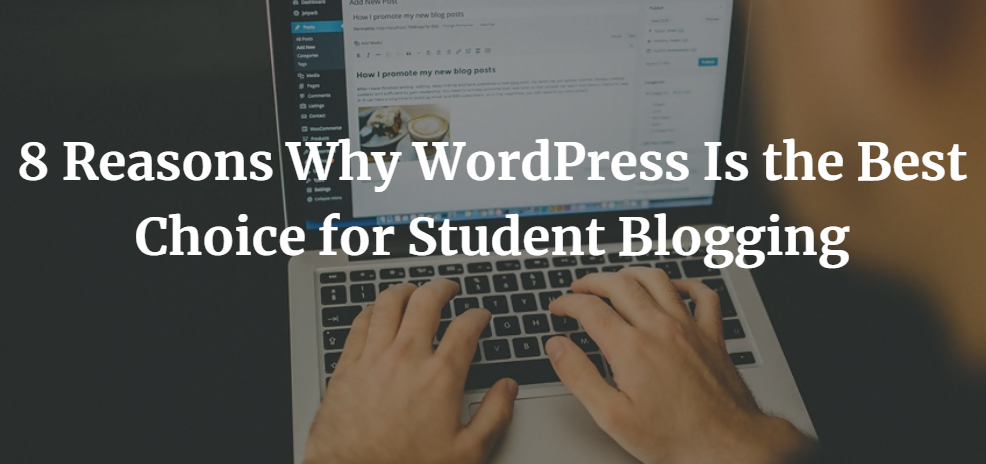 It's not complicated to Get Started with WordPress
Even with advanced features, WordPress is a straightforward blogging solution, especially for beginners.  For anyone to start a blog here, there is no much of knowledge required other than manoeuvring through the interface to get your articles posted.
It Provides Access to Other Web Tools
WordPress will not delink you from other web tools that are essential for your writing. This platform makes it possible to bring them on board and that includes adding images of analogue or digital work and so on.
There is a Lot to do on this Platform
As a student, you will get to learn as you continue to blog. This includes the modification of HTML codes, creating and embedding media, inserting hyperlinks to your content and so on.
There is Versatility
Should you want to use the platform for anything else other than blogging, there is a huge possibility. This is due to the many settings, themes and plugins available here along with many other options.
It is an easy way to own an Online Space
With no design skills required, you can establish an online space for your use even using your personal domain name, helping you to shape your digital footprint at an early age.
It is easy to Export
In case you want to migrate to other platforms, WordPress will help you do so. This is important to protect the work you have been doing over the years!
Online Community for Support
There are many people using WordPress today. If you need help, you can easily get it from online communities where people provide useful information about WordPress.
Good for Responsive Platforms
A good response is important for any kind of web design. At this age when people use smart gadgets and not necessarily personal computers, your blog should be able to load faster on different platforms without any challenges. WordPress will help you achieve this.
Final Thoughts
In your search for a content management system for your blog, WordPress is recommended for students because it has made the work easier for you.  This doesn't mean that it is a low-quality design. Services like Thesisrush.com can help you in writing and posting the content there. When the time comes, you can upgrade to get more advanced features and exploit all the WordPress design capabilities.