While working on a new web design project, you expect that it will be visited by your customers. Otherwise, what's the point of applying so many efforts to your site creation? A great web design that captivates the audience is a great way to minimize bounce rates, engage more visitors, and drive more sales as a result. Still, if it's difficult to find your site through a simple Google search, then you may be disappointed with your site's performance stats.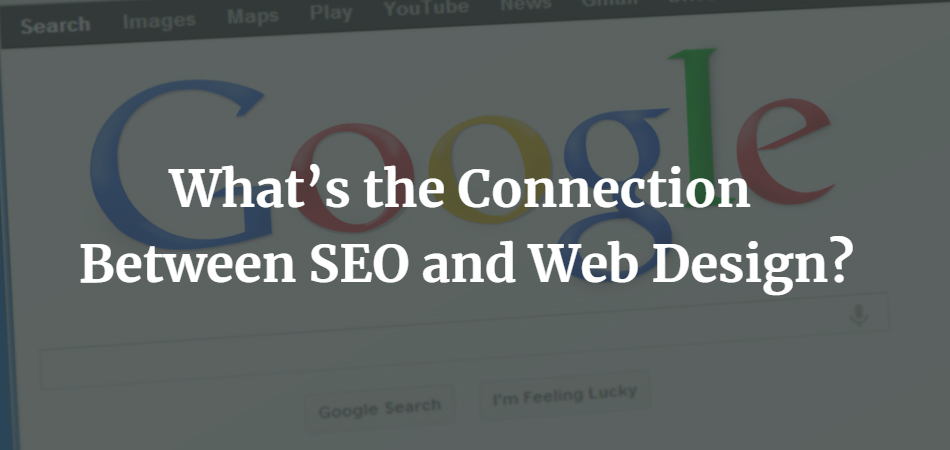 In order to gain better exposure in SERPs and drive more traffic to your web project, you need to take care of the proper search engines optimization of your site. How? Look through the following tips on how to create a gorgeous website that will stand out with an impressive performance on Google.
Start Off with the Basics
If your website is poorly managed or doesn't have a powerful online marketing foundation, then you cannot expect it to meet your online expectations. There needs to be a balance between the visual presentation, functionality, and optimization of your data.
In order to get started with an SEO-friendly site, you need to take care of:
Choose a simple yet unique domain name. There are millions of domain names on the web. In order to make it quick and easy for your audience to reach your website, you need to choose a catchy and memorable domain name for your site. In a perfect scenario, it should include the name of your brand and a focus keyword. It should be relevant to your brand. It needs to be easy to spell and pronounce.

A reliable hosting provider. The selection of the right hosting plan can have a direct impact on the speed at which your site's content loads and your server performance.

A solid CMS. It's important to feel comfortable during your work with any chosen CMS. So, the ease of its management needs to be one of the key factors that will help you facilitate and streamline your site development process. The best CMS for your site is the one that doesn't require you to take extra courses in web design. It should make your site fully responsive. It needs to be compatible with a range of plugins and extensions, thus making it easier for you to enhance the performance of your website. For example, some of the most popular CMS are WordPress, Joomla, Drupal,TYPO3, and Squarespace.
What's the Connection between SEO and Web Design?
In order to make sure that all of your site's pages are findable, it's important to add internal links and make sure that they work properly. To check this out, run a simple Google search. By means of the site: operator, you can see all indexed page of your site. With the help of the robots.txt files (https//www.yourdomainname.com/robots.txt), you can see your site disallows.
Add Keywords and Meta Tags
In order to make your site findable, you need to optimize individual pages while selecting keywords for your pages and content that you share with your audience.
On-page optimization is made up of several factors that include:
A title should be up to 60 characters long. It needs to be creative and intriguing. It's also important to use the focus keyword in the title, which will grow the chances that your page will be easy to find in the SERPs.

A meta description optimization comes next. It cannot include more than 160 characters. The text that you add to the meta description needs to highlight the key massage that's revealed on your page yet enticing your readers to discover more with a click.

In order to show the structure of your pages and content to search engines, use headings in your texts. This will also make your data more readable and user-friendly.

Do not forget to optimize images on your site. As much as the written content optimization, the visual content captioning provides for better visibility of your site.
Make Your Site Easy-to-Navigate
This is one of the fundamental factors that influence your site's usability. A simple menu bar containing up to 5 menu items can inspire your audience to browse your site's data and stay on your web page for longer.
Whatever element you create or post you share, you need to mind the desires and expectations of your target audience. The same rule is applied to the main menu structure of your site. Similar to a retail store, you need to make it easy and intuitive for your audience to browse your content. No matter what element they tap, people need to have a clear understanding of where they will be taken.
Is Your Site Responsive?
57% of all US online traffic comes from handheld devices. Whenever a person needs to order something or look up any kind of information on the web, they will more likely use their smartphones to find what they need.
Keeping this in mind, you understand that seamless performance of your site on handheld devices determines user engagement with yo brand. Moreover, mobile-friendly websites rank higher in Google search results. With the release of rolled out the Mobile-First Index, the search engine started to index mobile versions of websites, giving lower rankings to websites that don't adjust to mobile screens.
How Fast Does Your Web Page Load?
With the rollout of the 2018 Speed Update, site loading speed has become a notable factor for higher or lower rankings of your website in search engines. It's easy to find out how well your site's pages load on desktop and handheld devices using Google's Page Speed Insights.
Just in case your site's loading speeds need improvement, here's what you can do:
Switch for a better hosting plan;

Compress visual content of your site;

Disable the autoplay feature;

Leave only necessary extensions;

Invest in a trustworthy content delivery network (CDN)
Wrapping up
These are the fundamentals that you need to keep in mind while working on your site's content optimization. SEO and web design have more connections than you may suggest. Start off with the basics. Improvements won't be long in coming. And remember, make your site personal. Don't build it for robots. Make it a pleasure to use for humans.