If you've been spending a decent amount of time online, there's a high chance that you've come across a great profile page and wondered why it's so attractive, and yours isn't – even though you're both registered on the same platform. In case you've found yourself in this situation, first of all, you're not alone.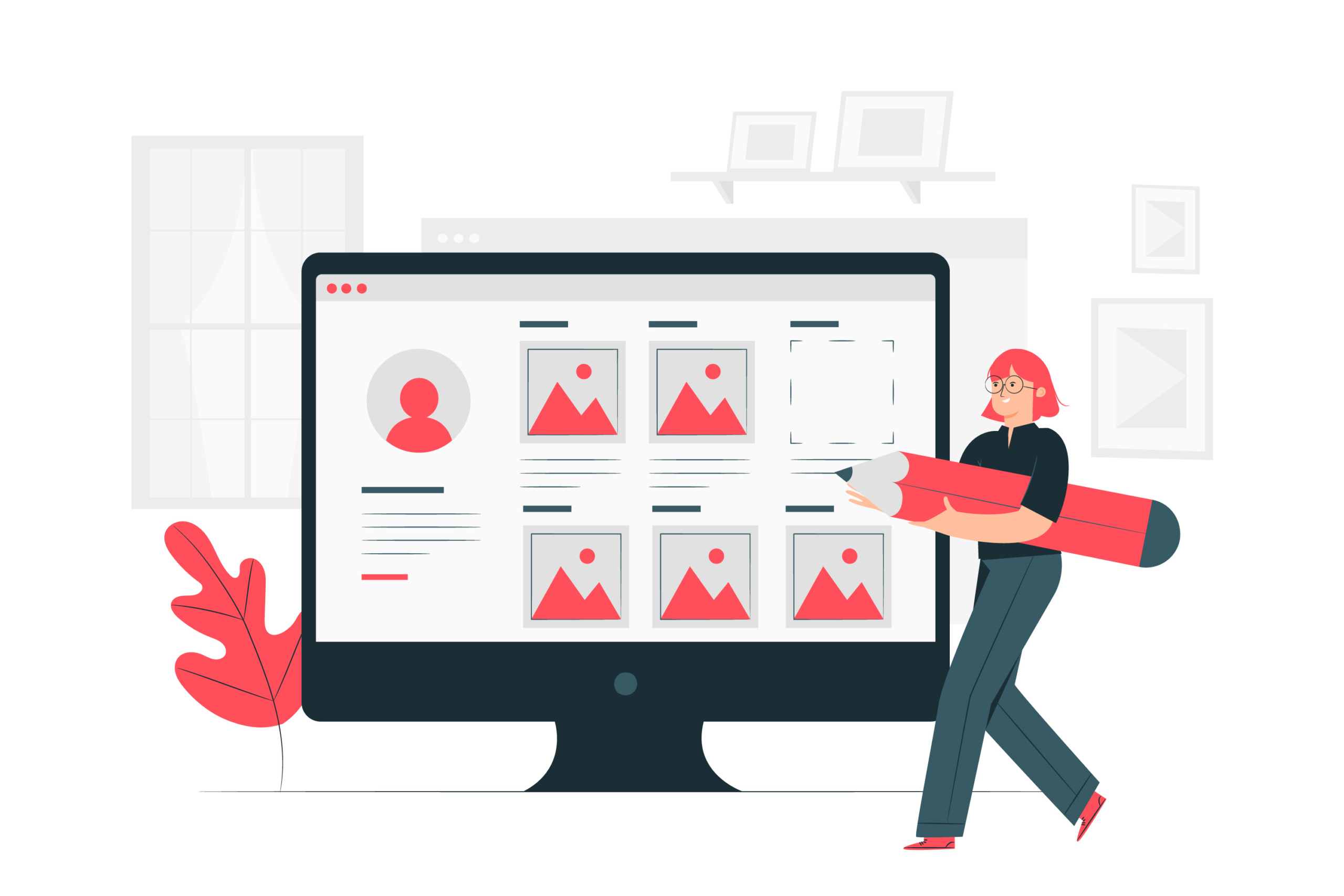 While every platform offers each of its users the opportunity to customize and personalize their profiles, there is no denying that we make better use of this opportunity than each other. What's more, sometimes the difference is so subtle that it's quite difficult to figure out what the other person is doing right that we're doing wrong.
In the following sections, we will take an in-depth look at some of the most important features of a great user profile and, most importantly, how to incorporate and maximize these features on our own pages for better conversion.
Why a Great Profile Page is a Must
A great user profile plays a handful of important roles both for personal and business reasons. First of all, the basic function of a profile page is simple – pass across valuable information. This information is what eventually spurs the visitor to follow your page and take a long-term interest.
To do this successfully, you must ensure that the information is as practical as it is interesting. Balancing these various goals and strategies separates a truly elite profile from a mediocre one.
6 Points on the Importance of an Optimized Profile
Competitive Edge
One of the best ways to ensure success for your business is to find a way to stand out from the pack. Standing out from the pack, especially in an online sense, can be achieved in a number of ways, but the best and most effective by a mile is branding.
Proper branding showcases all the unique aspects of your business which in turn convinces prospective customers to choose you instead of your competitors. One of the key branding steps online is optimizing and personalizing your profile.
The same goes for personal as well as business uses. If you pay enough attention to your profile and optimize enough to make it attractive, you can start to reap the rewards that come from achieving a huge edge over your competitors.
Increases your Customer Base
An optimized profile can make both your product development and marketing efforts more focused and productive. By following an established profile template that works for your niche, you can rest assured that you'll be able to get more users of the same category on board.
You can then build your behavioral analysis based on understanding the user traffic and a clear picture of why these users interact with your app or website.
Rather than spreading your efforts, targeting prospective users with similar interests, pain points, user behaviors, and demographics is more likely to produce better results. And all of these can be achieved with an optimized profile page.
Cheaper Marketing and Higher Profits
An optimized profile can go a long way in saving you a lot of money in marketing costs. Not only do you gain more organic following and purchases, but even your paid marketing efforts yield more results simply thanks to your optimized profile page.
Now, of course, this isn't to say that an optimized profile should completely replace your advertising and marketing budget. Of course not. But when pulled off correctly, a well-optimized profile can complement these other efforts and increase your results a great deal.
And with a better conversion rate, you automatically start to see higher profits at a cheaper rate. It is an advantage that is simply too good to turn down.
Encourage Loyalty
Everyone wants a personalized experience when using an online service. We all want a brand we can connect with, one that we feel understands our pain and can relate to us.
You, too, can build such a brand. And what's more, it is quite easy to pull off. First of all, one of the very first steps involved in creating such a targeted and engaging experience for your users is to understand their interests.
Once this is done, you can then move on to building a profile that reflects that understanding. This way, when new visitors land on your page, they know from the start that you have what they are looking for, and they can't wait to see what you have to offer going forward.
All of this is simply from creating an optimized profile page.
Build Trust
Building on the point above, a well-optimized profile page can also help you gain the trust of your prospective customers. They say first impressions matter a lot, and that's absolutely correct.
A profile page is your chance to make a lasting first impression, and the messages you send here matter a lot. If you optimize your page to send a message that you can be trusted, then your prospective customers will go into the relationship knowing you can be trusted.
On the other hand, if you neglect the task and go about it nonchalantly, then you risk being seen as untrustworthy. Either way, an optimized profile is a chance to send the right message.
One thing you don't want to do is waste it.
Let Your Creative Side Shine
Lastly, an optimized profile page can be a chance to get creative and artistic. Basically, there are two sides to a great profile page – the visual aspect and the text aspect.
Both can be a chance to be creative. The text aspect requires directness and wit. The visual aspect can be perfect for people with design experience to build something incredible.
Even those without design experience can use sites like Designurbate to gain access to high-quality ready-made templates that can be easily customized and personalized.
The goal of all these steps remains the same – build an interesting profile that passes across valuable information that your visitors simply can't resist.
Do this, and you're on your way to dominating your online platform in no time.